YOUR ASPIRATIONS, OUR KNOW-HOW
Enthusiasm, a conquering spirit and the will to innovate are the driving forces of our Group, enabling us to transform opportunities into business successes on a daily basis.
The Legrand Group today offers various professional opportunities to meet your aspirations and competencies. Positioned at the heart of major developments in electrical, electronic and digital intelligence, and therefore constantly evolving, Legrand offers you an opportunity to join a company in which each profession plays a key role.
Sales jobs
These jobs are for people with an operational profile, a taste for challenges, an entrepreneurial spirit and the potential to take on managerial responsibilities.
Illustration with 2 jobs which are representative of the sales role.
The sales manager
The mission of the sales manager is to win over new customers and maintain their loyalty, and to develop markets in a given geographical zone. Sales managers act as ambassadors of the company, adopting a differentiating sales strategy for each target customer segment: residential, industrial, commercial, etc.
The regional manager
As front-line representatives of Legrand in their regions, regional managers lead and coordinate a team of sales representatives with the aim of growing the Group's market share and sales within their geographical scope.
As hands-on managers, they support sales staff in the field and contribute to their professional development.
Industrial jobs
These jobs are at the heart of Legrand's expertise and are divided into 4 types of activities.
Production & manufacturing
Production jobs are focused on industrial performance and aim to apply the operational excellence processes and quality standards which have established Legrand's reputation.
These positions are open to engineers and technicians who can coordinate improvement initiatives, and direct and manage a team.
Job example: Methods organizer (based on production site).
R&D and innovation
Research and development jobs are at the crossroads between Legrand's historic technical skills (mechanics, assembly, etc.) and new technologies (digital interfaces, data transmission, Internet of Things, etc.).
R&D at Legrand recruits engineers and technicians who are passionate about innovation, and who develop both mechanical and electronic components for electrical installations, as new technologies incorporate more and more communication and connected solutions.
Job example: R&D engineer.
Logistics and supply Chain
This includes activities related to managing flows (suppliers, production plants, distribution centres) and digitalising processes using new information systems.
In an international group like Legrand, there are a growing number of logistics jobs.
Aiming for continuous improvement, our teams strive to innovate throughout the supply chain and better serve our customers.
Job example: Demand manager.
Purchasing
Purchasing jobs are focused on improving performance and controlling costs with 3 major levers : sourcing from suppliers, seeking new partners and controlling the enforcement of quality standards and CSR charters.
Legrand's purchasing teams set themselves high standards in areas such as human rights, environmental protection and business ethics.
Job example: Operational buyer.
Administration support roles
These essential functions support our business operations on a daily basis. They support our people, improve our efficiency and enable us to achieve our strategic and financial goals.
In your speciality, you will perform a varied and enriching job that will call on your expertise and (or) your managerial skills, while enabling you to contribute to our global growth.
Support functions:
• Human Resources
• Finance and Management Control
• Audit • Information Systems (IT)
• Legal
• Strategy

​
​
Geographic and functional mobility: Legrand's HR expertise
Our HR teams are attentive to the employability of our employees and do all they can to facilitate movement between jobs: training and careers development are coordinated to enable each individual to realise his or her potential.
Furthermore, our country and international job spaces on the Group Intranet display career development opportunities on a daily basis.
Our actions are guided by a single objective: to meet our employees' ambitions and personal growth objectives.
Example of jobs at Legrand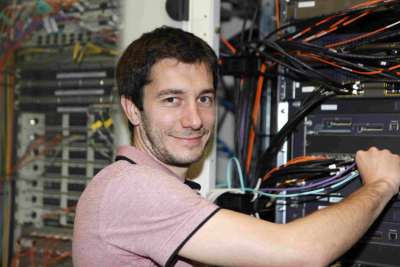 "Before being able to communicate, the networking of data highways needs to be carefully thought out."
Christophe, Network Architect and Project Leader
Network Architect and Project Leader

As a network architect and project leader, you supervise projects to roll out related to telecommunications standards (network and telephone) for the company.
Your assignments

You identify, prioritise and validate projects, participate in developing strategies and standards for telecommunications architecture and carry out technology monitoring.

Your profile

With 4 or 5 years of higher education in a school of engineering and specialised in communication systems and networks, you have a good knowledge of and experience in IT and Networks and speak English at a professional level.
Laure, Off-line Media Developer
Off-line Media Developer

"Creating a link with our customers involves developing a promise based around our products and telling a powerful story."
As an off-line media developer, you are involved in building, developing and enriching the brand's image and applying product communication strategies.
Your assignments

You coordinate the design, production, manufacturing and distribution of different communication tools and promotional advertising resources. You manage sub-contracting when it comes to finalising the documents to be produced

Your profile

As at least a business school graduate or holder of a specialised Masters degree, you have a good knowledge of the economic chain and products.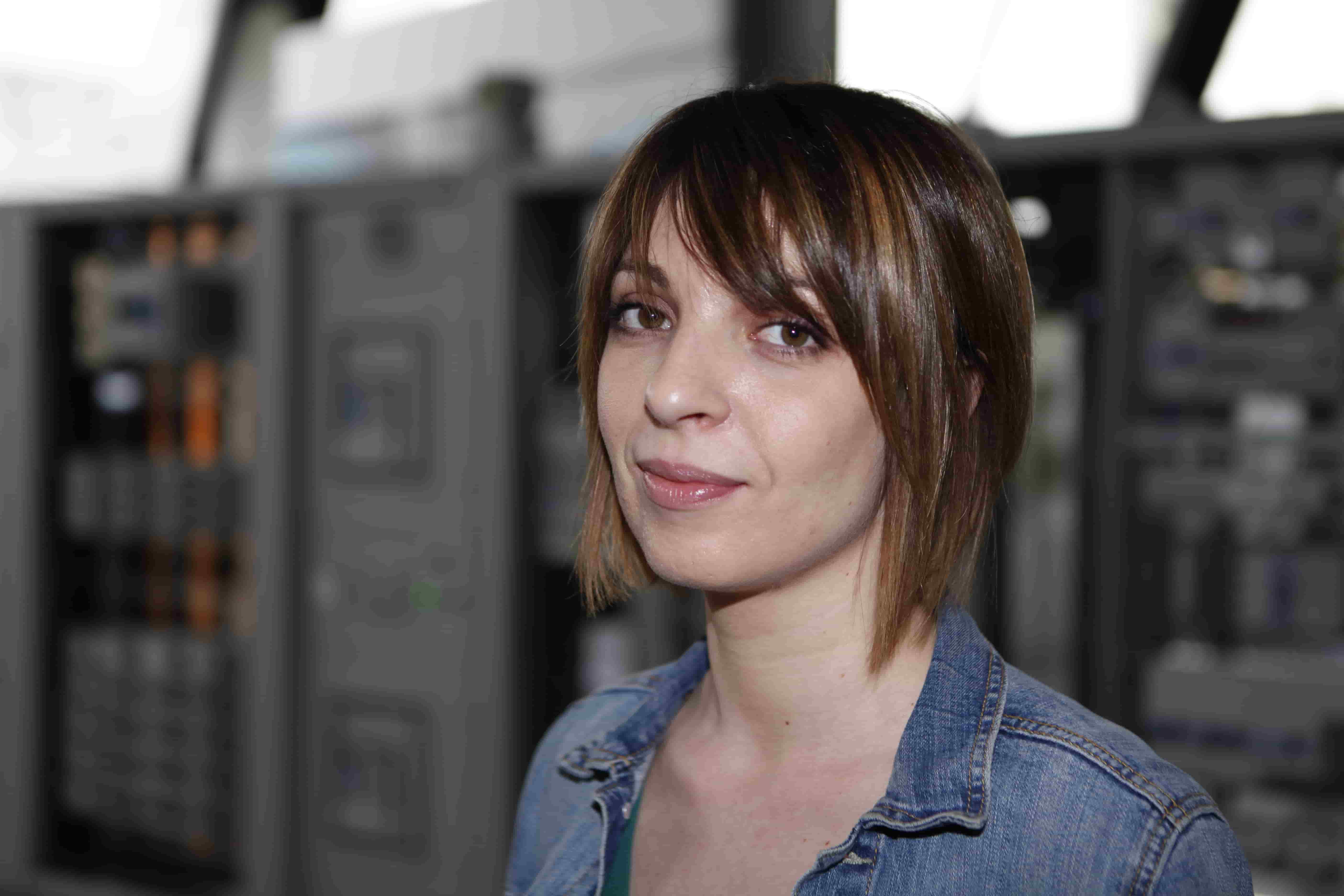 "Creating a link with our customers involves developing a promise based around our products and telling a powerful story."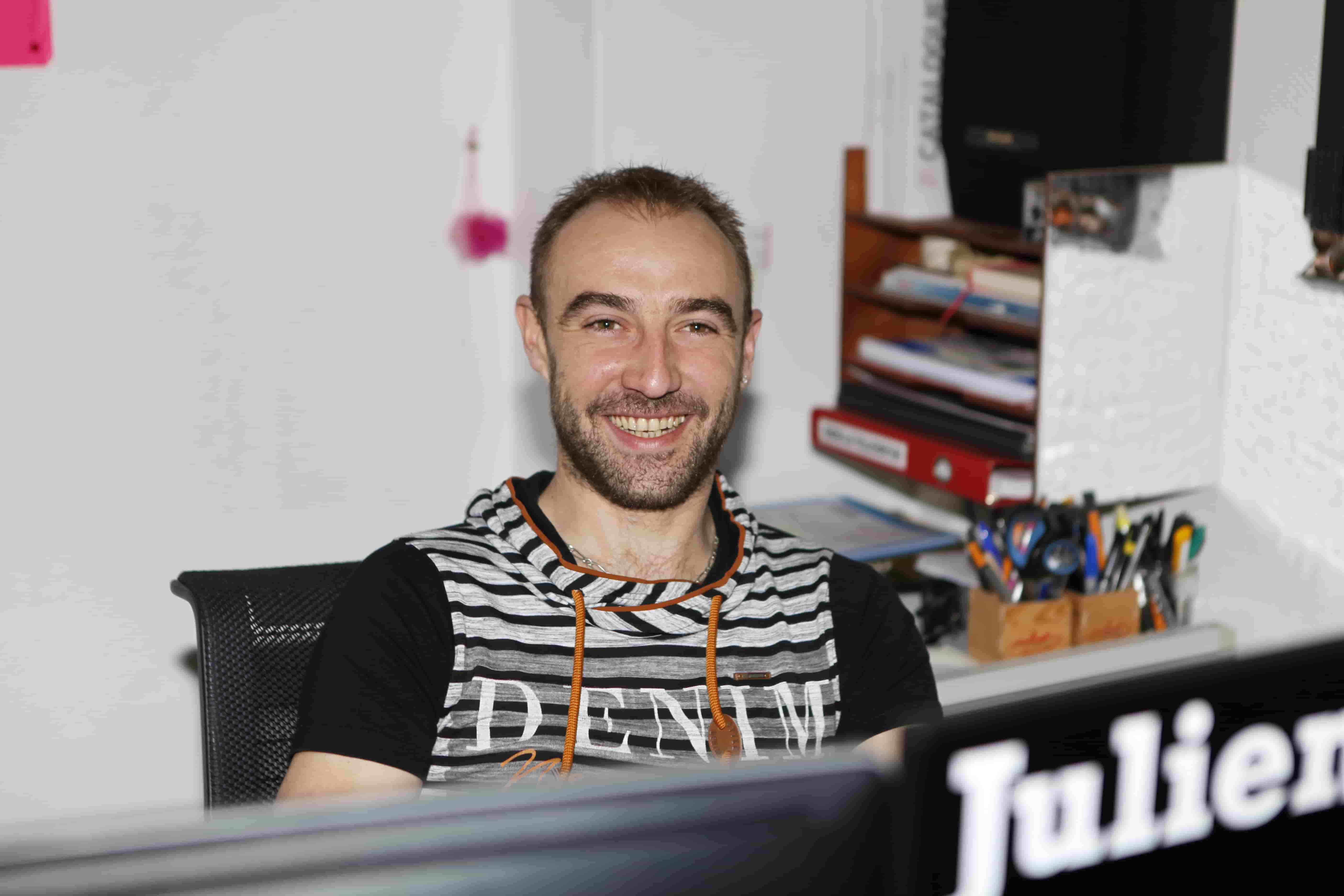 "Turning an idea into (virtual) reality."
Julien, Product Designer / Digital Modeller
Modeleur numérique/Designer produits

As a digital modeller / product designer, you will manage the digital modelling work at a technical, processual and human level.
Your assignments
Your assignments

You will collaborate with the designer to define products and carry out operational technical monitoring within the modelling sector.

Your profile

With at least 3 years of higher education, specialised in image or design engineering and audiovisual communication, you are an expert in your field. You are creative, responsive and have good inter-personal skills.
Gilles, Web Technologies Manager
Web technologies manager

As a web technologies manager, you manage and coordinate the activities which support the construction, roll-out and maintenance of applications.
Your assignments

You develop and validate technical specifications, and develop new applications with service providers. You make developments available, and validate and test the proposed solutions.

Your profile

With between 3 and 5 years of higher education, specialised in communication and multimedia, you have an excellent all-round education and perfect knowledge of the company's products.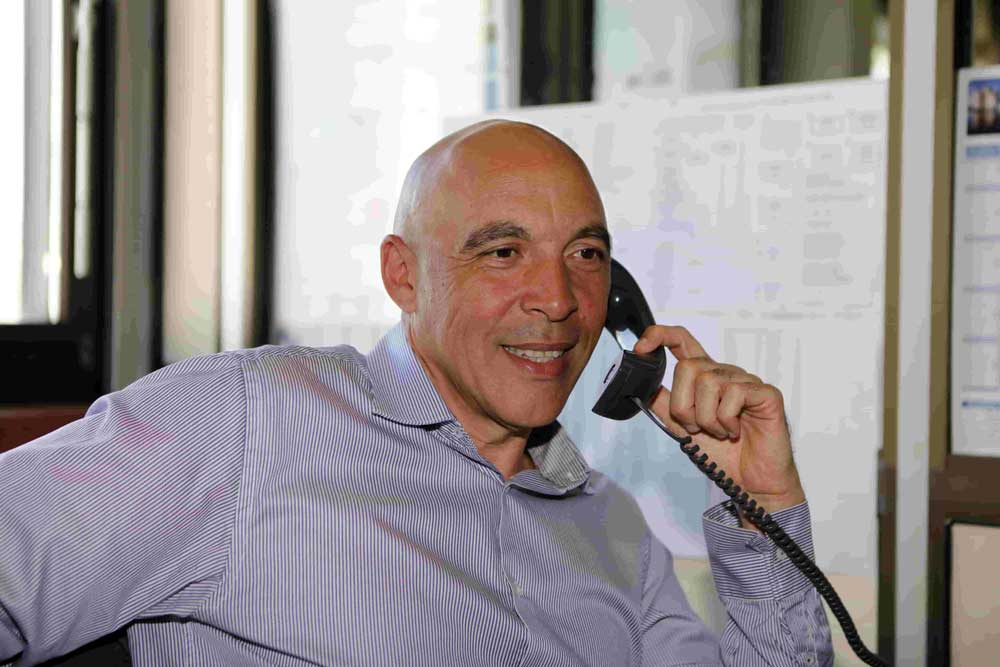 "At the service of our users, to facilitate their use of IT applications."