Acquisitions - alongside innovation - are one of Legrand's two growth drivers
Legrand uses external growth to fuel development and expand market share. We carefully select leading companies as acquisition targets. Over time, we've refined our acquisition skills and intend to pursue this strategy over the long term.
KEY FIGURES
71 acquisitions announced since year-end 2004
Close to €3.2BN in annual acquired sales since 2004
177 acquisitions since 1954
Targeted acquisitions
Legrand takes a targeted approach to acquisitions, focusing on companies that complement our activities and have leading positions on buoyant markets. Digital infrastructures, the Internet of Things and energy efficiency are three examples.
Champion One and Compose strengthen Legrand's positions in digital building infrastructures
In 2020, the Group continued its growth in digital infrastructures by acquiring Champion One and Compose. Both are well-known players in solutions and services for fiber-optic networks, designed in particular for datacenters and Internet service providers.
Champion One is one of the main American third-party providers of fiber-optic transceivers, offering benchmark products in both universal and customized configurations. Compose is a Dutch specialist in fiber-optic network solutions – incorporating patch panels and patch cords – and helps clients configure their digital infrastructures through audits, design, risk assessment, certification and more.
Borri: highly energy-efficient UPS solutions
After more than three years of collaboration through a joint venture, in 2020 Legrand announced the purchase of all of Borri, an Italian UPS systems specialist. Its products include highly energy-efficient UPS systems for industrial and commercial verticals as well as datacenters.
​
Focal Point acquired in the United States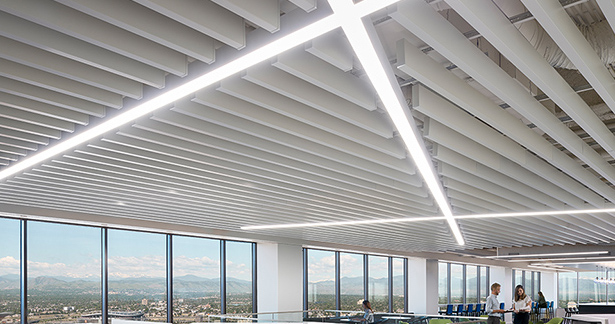 In 2020, the Group bought Focal Point, a US front-runner in specification-grade architectural lighting solutions for non-residential buildings such as schools, universities, offices and hospitals. Focal Point offers customized solutions, in particular for renovation. It has built a solid reputation driven by innovation, customer service, and a wide network of partner lighting agents.
Experience and expertise
In addition to innovation—generating a steady stream of new, high value-added product launches—acquisitions have been a historical driver for Legrand's growth. Since 1954 the Group has bought 177 companies in its core businesses, in complementary segments and in the most promising technological areas. And since year-end 2004, it has made 71 acquisitions representing annual acquired sales close to €3.2 billion.
Seizing opportunities
Legrand teams are constantly on the lookout for new acquisitions, using their in-depth knowledge of local players to identify likely candidates in a fragmented market. Being close to markets is one key to the success of our Group's acquisition policy, making it easier to find and assess investment opportunities. It also smooths the acquisition process and facilitates docking once a deal has been completed. In addition, a dedicated Corporate Development unit oversees the entire acquisition process, stepping in as needed to coordinate the teams involved.
A well-organized docking process
Legrand has set up a process with a clearly defined timeframe for docking new acquisitions.
The aim is to bring newcomers into the Group smoothly, harnessing all possible synergies with our existing businesses while enabling them to achieve their own growth potential.
In 2020, Legrand Group accelerated the roll-out of new arrivals' product lines outside their home countries. These products include datacenter solutions (PDUs made by Raritan, Server Technology and Shenzhen Clever Electronic; and Starline busways) and its "with Netatmo"-branded connected solutions.