Innovation and new technologies
Strategy
Innovation is at the heart of Legrand's culture and development
Innovation is at the heart of Legrand's culture and development. Alongside acquisitions, it is one of Legrand's two growth drivers.
Key Figures
5.1% of 2020 sales invested in R&D
13.1% of 2020 sales generated by connected objects
Over 15% of R&D staff was dedicated to software in 2020
Innovating to adapt Legrand's offer to new needs
Legrand's innovation drive has support at every level, from development to marketing and design. The Group designs new products constantly, creating all-new features and offering innovative services with increased benefits for both private and professional users. These are often a response to major structural trends, including energy efficiency, digitalization, increasing safety and comfort needs, and assisted living. Applications range from homes to datacenters to non-residential spaces such as offices, hotels and hospitals.
Innovating to increase energy efficiency
Drivia with Netatmo: the smart electrical panel
Drivia with Netatmo—the first smart electrical panel—allows users to track and control energy consumption day by day.
Smarther with Netatmo: the latest smart thermostat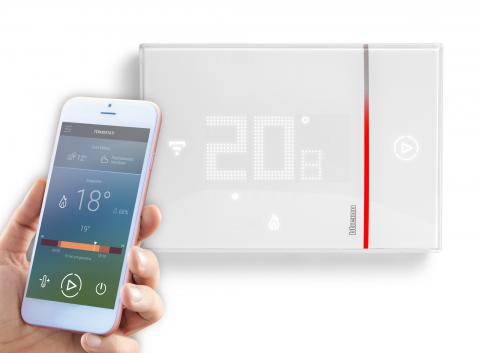 Smarther with Netatmo manages temperatures and air conditioning efficiently. With this new smart thermostat, users can adapt residential temperatures to their needs very easily and in real time.
Green'up
The Green'up electric vehicle charging solution includes tracking and planning features, allowing drivers to optimize vehicle energy consumption during charging.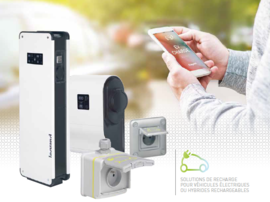 UPS systems, transformers and cooling systems
In datacenters, combining high-performance dry-type transformers with UPS and Legrand cooling systems can significantly reduce power consumption by improving the quality of incoming energy and optimizing its use.
PDUs, busbars and UPS
Connected PDUs, busbars and UPS solutions track and measure power consumed by datacenters cabinets—the first step in making buildings more energy-efficient.

UX Touch: the connected hotel room experience

Legrand recently added the UX Touch hotel room control system to its hospitality range. This smart management solution handles room access, temperature control, appliances, lights, roller shutters and more.
Keeping users safe
Innovating means creating new solutions to keep people safe wherever they live and work, including on-site mobility and building access.
Ura One, connected emergency lighting
Ura One is a new range of connected emergency lighting sold in France—an intelligent system that offers remote tracking and maintenance.
CSERO cleanroom lighting
A new lighting solution for critical environments, CSERO delivers uniform brightness without glare.
New solutions for independent living
Remote assistance terminals offer comfort and safety to seniors and others who need special care. Legrand solutions include IP Quiatil easy (Intervox), Reach IP (Tynetec) and Novo (Neat).
Supporting increased connectivity in buildings
To meet demand for increased connectivity in buildings, in 2020 Legrand developed a multitude of new products to secure and optimize distribution of data and electricity flows, particularly in datacenters.
Linkeo Data Center cabinets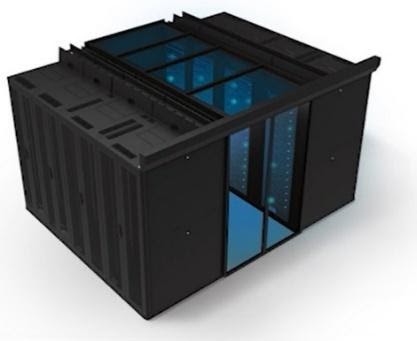 Linkeo's solutions include robust cabinets and enclosures that ensure secure cabling for all electrical and digital installations.
Cassette LCS3 program
New LCS3 cassettes fit easily into buildings' IT infrastructure and enhance connectivity with an easy-to-use design that lets users remove cables both front and back.
Wires, protections and coiling accessories from Cablofil
Cablofil's innovative new products ensure safe routing of different cable types and connectors.
Making new work modes easier
As ways of working evolve, Legrand is responding with innovations that enhance distribution of energy and data to all work spaces. Solutions range from efficient WIFI routers and Power over Ethernet (PoE) switches for home networks, to attractively designed modular power systems for more flexible offices.
Epic Mesh wifi router
ModPower modular power stations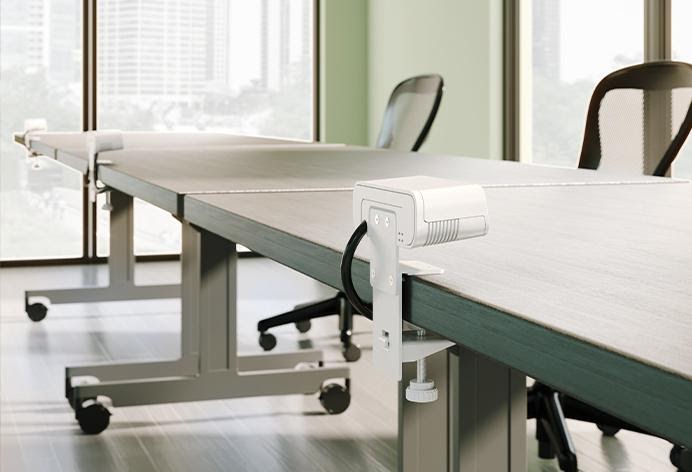 Keor residential UPS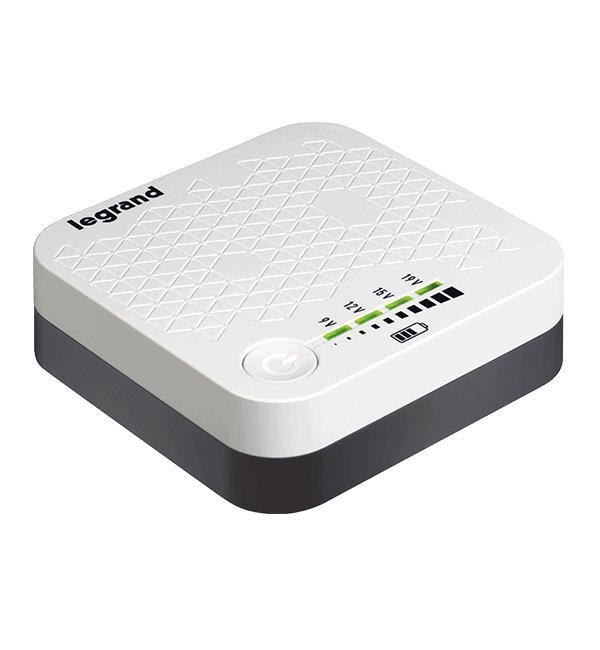 Living Now: Dual USB charger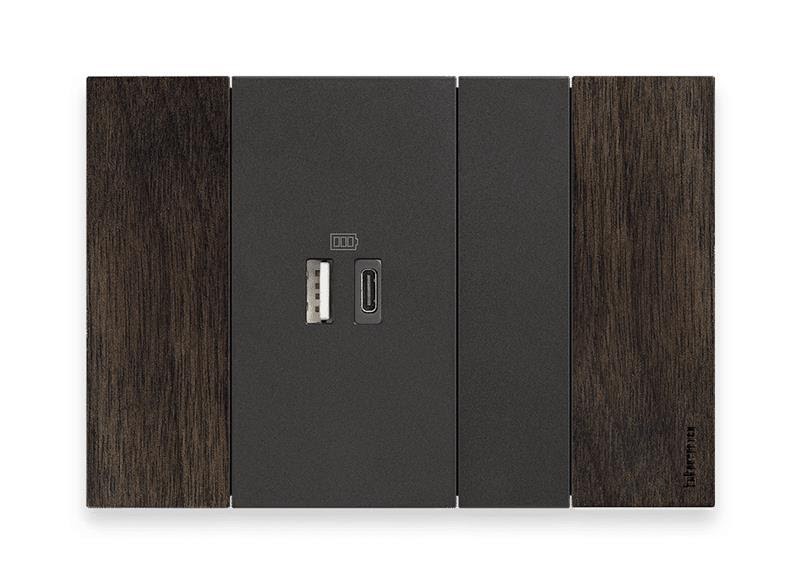 Making life more comfortable
Our Group's new solutions include a multitude of functions to control and improve building environments. Result: greater user comfort.
Wide range of connected user interfaces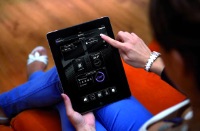 Connected interfaces take user comfort to new levels. By year-end 2020, Legrand was selling connected ranges in 44 countries—11 more than in 2019.
Architectural lighting solutions for greater comfort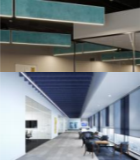 Legrand's new Edge Acoustic & AirCore Bridge offerings bridge the gap between light and sound. These attractive solutions combine optimal lighting with maximum sound absorption in commercial spaces.
Optimized sound environment
Designed especially for residential spaces, the P5000 pro-series audio systems improve sound quality and make sound diffusion easier.
INNOVATION IN ACTION
Céliane™ with Netatmo: the first connected socket and switch solution, developed in partnership with Netatmo.
Class 300X: the first connected video door system on the market
Keor SP and Keor Mod: two smart UPS systems by Legrand, for office and datacenter applications
Living Now: home control with the Alexa™ voice assistant
Advanced Sensor: a connected solution that measures both human activity and environmental conditions
Ura One: the latest in intelligent emergency lighting
Drivia with Netatmo: the first smart electrical panel
Stepping up new technology-driven initiatives
From the Internet of Things (IoT) to optic fiber, wireless communication, mobile apps, consumption metering, sensors, Big Data, artificial intelligence and voice recognition—the list goes on.
Legrand is convinced that these new technologies—and digital technologies in particular—significantly increase the value-in-use of its products for users. Since 2015, our Group has stepped up its efforts in this sphere. One example is the launch of our Eliot program, designed to accelerate deployment of the Internet of Things in our product offering. But we have also signed strategic partnerships, and entered into a host of technology alliances, not least under the Works with Legrand initiative. Together these moves have made us a strategic player in the smart building ecosystem, offering long-term benefits to installers and end-users alike.
Our Eliot program: Accelerating deployment of the Internet of Things in Legrand's offer
Legrand sees the Internet of Things as the first stage in a new era for buildings. This is why we launched the Eliot program—to accelerate deployment of the Internet of Things in our offer. Eliot enables us to deliver innovative connected solutions and promote interoperability through partnerships forged under the Works with Legrand program, developing new services and functionalities that will deliver ever more value-in-use.
In 2020, Eliot program activities generated €801 million in sales of connected products—accounting for 13.1% of Group sales. This performance reflects the success of the Group's connected offers and our position as a strategic player in the smart building segment.

Collaborative agreements and strategic partnerships
Legrand signs collaborative agreements and forges strategic partnerships with well-known players to develop connected, interoperable solutions that deliver more value-in-use and offer lasting benefits to private individuals and professionals alike.
For example, we have teamed up with Google on using the Google Weave communications protocol in our connected offering, and we are working actively with Amazon on voice assistance. In addition to digital players, we have partnered with startups, major corporations, industrial players, IoT platforms and other third parties, helping them connect to Legrand solutions and develop new services and functionalities. This includes working with the French postal agency La Poste to make Legrand's connected offer compatible with La Poste's Digital Hub, and with Samsung to develop offerings that improve hotel room comfort and management.

Promoting interoperability through technology alliances
Legrand is a member of many technology alliances.
These include the Open Connectivity Foundation—the world's largest global consortium dedicated to interoperability of the products, systems and services that make up the Internet of Things—and the ZigBee® Alliance. ZigBee® is the global open wireless standard for the Internet of Things.
Legrand is also a partner in the Connected Home over IP, the latest smart home standard from Amazon, Apple and Google.
Open innovation: A new way to innovate
At Legrand, innovation also thrives on collaborative projects with the scientific community, industry and academia. These initiatives spark creativity and open the way to concept car-type experiments that expand the field of possibilities. We also work within competitiveness clusters and technology transfer centers.
At the same time, Legrand is working very closely with the education community, maintaining partnerships with training programs and staying in regular contact with engineering schools.
Breaking new ground
Over the long term, Legrand dedicates an average of 4% to 5% of sales to Research & Development every year—a significant investment that is used to explore new areas and anticipate user needs linked to electrical and digital infrastructures for buildings. Legrand's Design also does pioneering exploratory work, creating avant-garde concepts and blazing a trail into the future.
Increasing built-in voice assistance
For over five years, the Group has partnered with AmazonTM to create new services around voice assistance. As a result, Legrand launched the first connected switch with the AlexaTM voice assistant built in. The two companies are also working together to develop new voice recognition features.
Fast-tracking innovation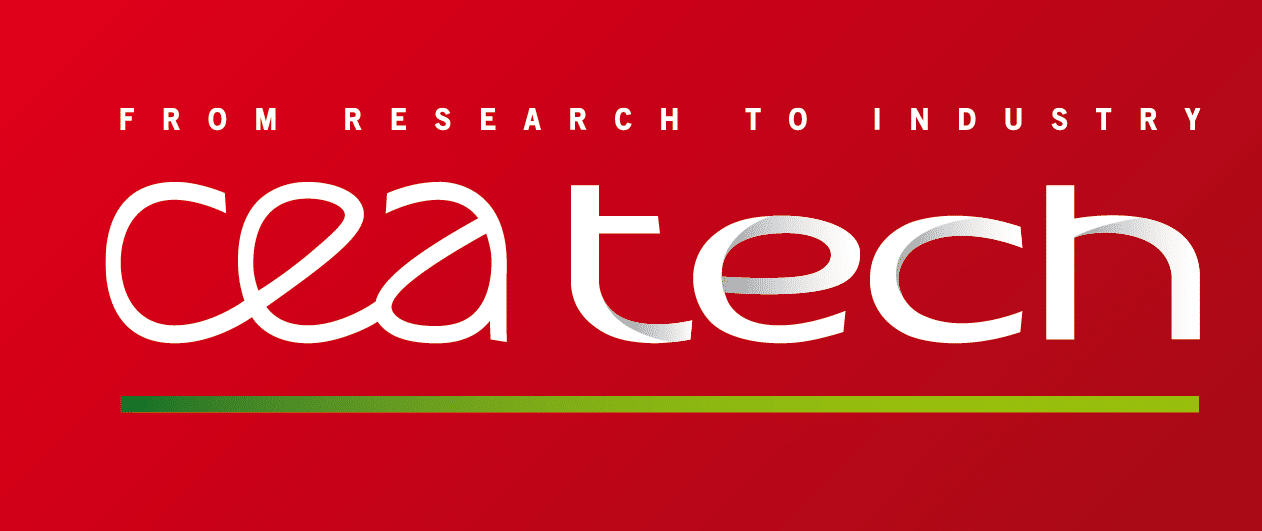 Legrand works actively with CEA, one of France's most advanced research laboratories, focusing especially on digital technologies. Under this partnership, the Group cooperates with researchers, engineers and designers to assess the technologies of tomorrow and create new concepts that will continue to improve the customer experience.
New smart switch with no wires or batteries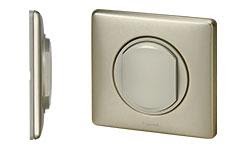 In 2021, Legrand announced that it had developed an innovative autonomous and connected switch solution in partnership with France's Alternative Energies and Atomic Energy Commission (CEA). Thanks to an energy harvesting mechanism, these switches deliver an all-new connected comfort experience and simultaneously reduce environmental impact.
SHOWCASING INNOVATION
Over 100 showrooms on all 5 continents
Legrand showrooms highlight our innovative capacity around the world, giving visitors a single space where they can explore unique new experiences and immerse themselves in a world of innovation and design. Interactive and connected, these showrooms are an ideal place to get inspired and share ideas, and some locations offer training on the Group's pioneering solutions. To date, over 100 Group showrooms have opened across all 5 continents. They are open to everyone in the electrical sector and to all Group customers.