Legrand is #SwitchedOn
100% committed to solidarity in response to COVID19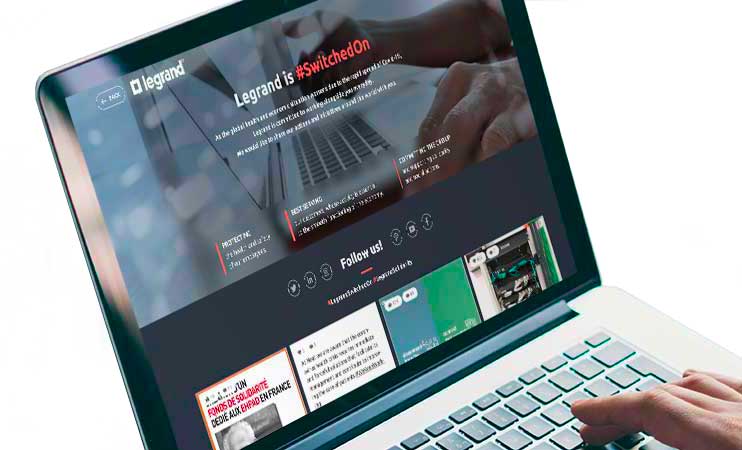 Legrand, global specialist in electrical and digital building infrastructures, announces the launch of its social wall dedicated to the COVID19 crisis.
Entitled "Legrand is #SwitchedOn", this social wall compiles the various initiatives taken by Legrand across the world to deal with the pandemic, which have been published on Twitter, Facebook, LinkedIn or Instagram. It provides a real-time illustration of the intense commitment to solidarity shown by the Group and its subsidiaries in the face of an unprecedented economic and sanitary crisis.
The main purpose of these many and varied initiatives is, above all, to safeguard the health and well-being of all of Legrand's employees. They are also aimed at ensuring continuity of service for customers and partners whose activity is essential to the functioning of the economy. Last but not least, they make a contribution to the solidarity efforts deployed to counteract the impact of the crisis, especially as regards hospital and nursing home staff.
"Legrand is #SwitchedOn" is updated in real time and accessible via www.legrandgroup.com.
legrandswitchedon.com