Talent management and staff development
Talent management and staff development
Express your potential
As a responsible employer and partner in society, we focus strongly on the career development of our employees. Our HR teams work hard to facilitate movement between jobs through training sessions, regular career reviews and mobility committees. In order to ensure fair and equal treatment in all of the Group's entities and geographical zones, Legrand made a commitment, which is recorded in the Group's 2014-2018 CSR Roadmap, to develop the skills and careers of its employees, through three tools:
The management and development of talent has a very specific role in this approach and is reflected by various initiatives, starting with the international roll-out of a software solution called TOHM (Talent/Organization & Human Resource Management).

• The CAPP – "Competency Approval Performance and Perspective" – is the annual performance review.
It is a special opportunity in which a discussion takes place between a staff member and their manager. The CAPP is the central tool for the management of performance, personal development action plans and functional or geographical mobility requests.
Employees are given a key role in their career development with a platform to express their aspirations and define an HR action plan in line with their ambitions and competencies.

• The OSR process – "Organization and Staffing Review". This review of talents and organizations, performed in the Group's 30 main countries, makes it possible to consolidate and share a vision of the Group's and subsidiaries' key resources, potential talent, and succession plans. It also offers an opportunity to discuss career development with employees, using the following: - Development action plans - Contact with executive management - Expertise development - Career paths

• A competitive, performance-focused remuneration policy. It aims to attract and retain the most talented individuals. This policy includes an extended discretionary system to promote the loyalty of employees with potential and reward key employees, which strengthens the feeling of belonging and alignment with the Group's interests. Legrand works to supply individuals with the keys for personal growth in line with their ambitions and potential.

Quote
"All of our tools (mobility committees, mobility support policy) are aimed at encouraging geographic and professional mobility. The latest of these is an open digital platform on the Group's Intranet, which can be used to consult job offers from around the world and apply online."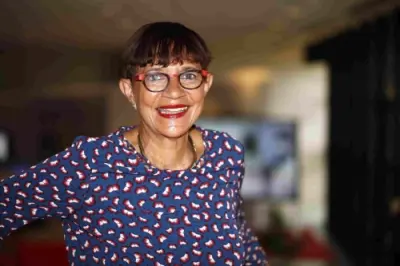 Chiffres-clés
82 %
of staff attended at least one training course in 2015.