Make your kitchen a great workplace...
The adorne Under-Cabinet Lighting System brings an array of modular components that swap out so easily, you'll want to reconfigure whenever the mood strikes. From speakers and smart phone docks to lights and outlets, there's a world of possibilities to choose from with these high-tech, highly convenient building blocks.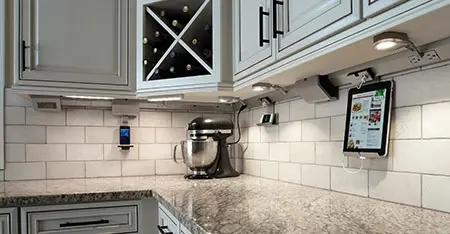 Listen to your digital music in every room, from any source
NuVO streams music wirelessly into the kitchen while the video door intercom unit allows you to welcome guests without taking your eye off the cooker. A further practical detail comes in the form of the sensitive switch, which responds to movement.
Kitchen safety first
Modern kitchens place great emphasis not only on comfort and convenience, but also on safety. For this reason, gas detectors are there to ensure that the gas supply is disconnected automatically in the event of a leak so that no one comes to any harm.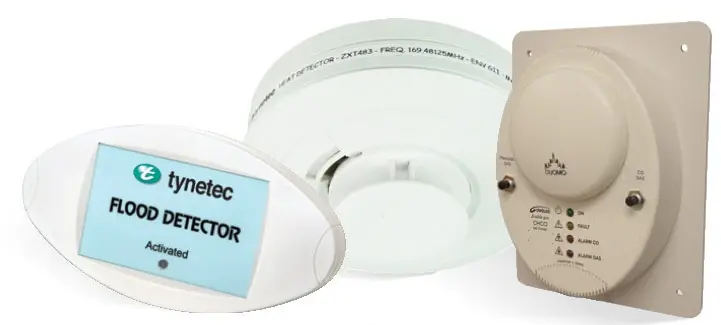 USB charging devices
Charge more devices with less clutter with USB Charging Devices from the Legrand family of charging solutions.
Part of the new radiant® collection, these USB charging devices are designed to power up your iPhone, iPad, e-reader and more quickly, reliably and without the need for bulky adapters or unsightly cords. Charge one device or multiple devices from a single USB receptacle.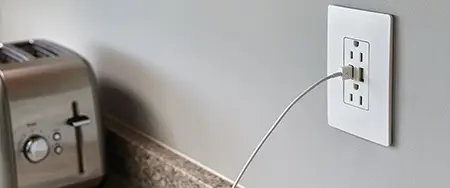 Door entry unit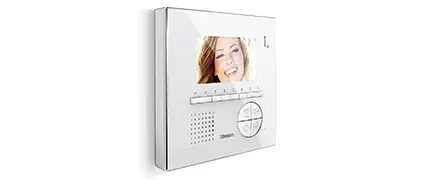 A video door entry unit in the kitchen allows to easily get in touch with visitors.
Sockets Celiane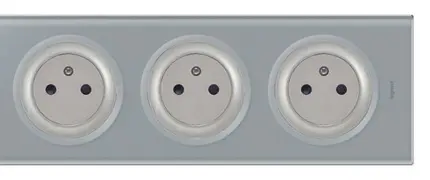 Make sure to have enought sockets installed, especially in the kitchen.
Sensitive switch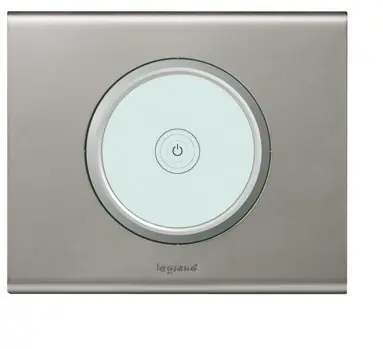 No touch needed to control the lights.