Superstores
Constant power safely, under all circumstances.
High efficiency "green" tranformers up to 3.15 MVA
Achieve high energy performance, safely. In the context of the new European standard, Legrand has developed a new range of "green" transformers up to 3.15 MVA. These high efficiency transformers provide a considerable reduction in energy losses, both when on-load and with no load. They enable greater energy savings and lower CO2 emissions.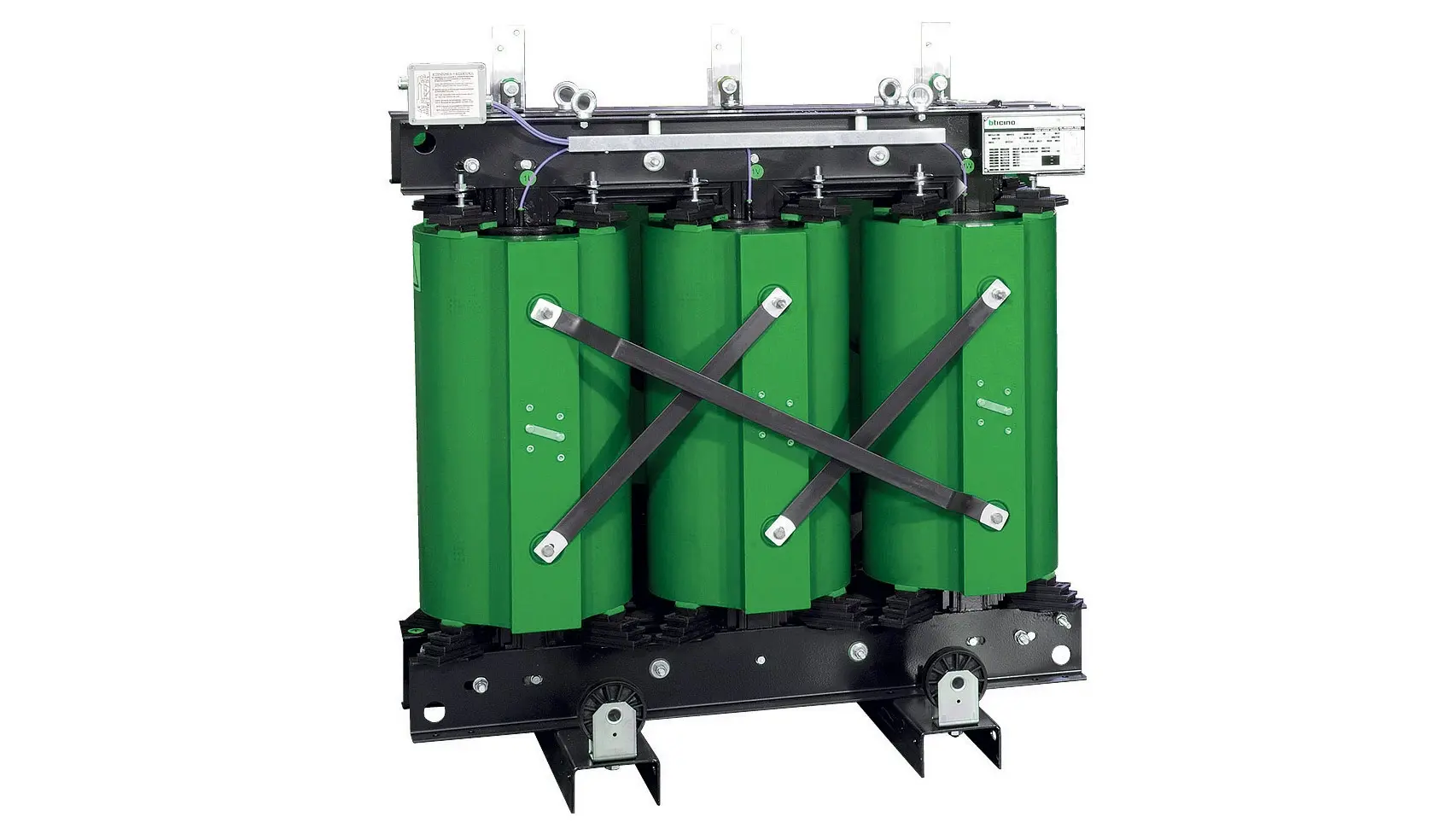 Communicating electrical panel - XL3 MODBUS
The electricity supply is a sensitive aspect of a superstore or supermarket.
For ease of maintenance, Legrand has developed a supervision solution that enables all the electrical parameters to be read in real time: current, voltage, active energy and reactive power. This system also displays alarm signals such as no voltage, overload, overheating and short-circuit, and provides information on the number of times the circuit breakers have operated and for how long.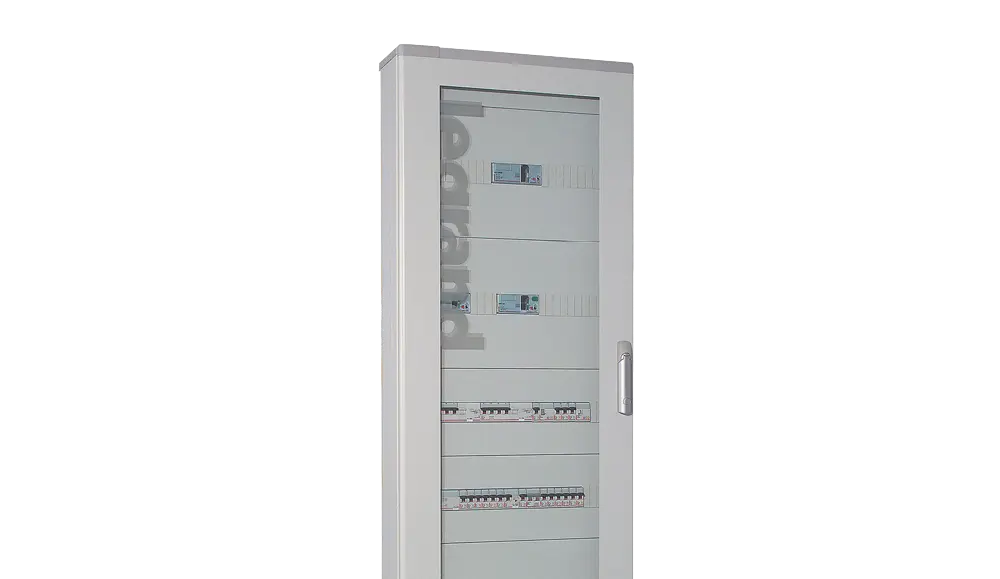 Building management
Smart metering for optimised consumption in superstores.
The key applications of a superstore can be incorporated in a supervision system: status of the emergency lighting, lighting control, control of shutters, display of energy consumption, HVAC (Heating, Ventilation and Air Conditioning) control and alarm status. The Legrand building management system includes the "Building Manager viewer" supervision software, for managing applications (KNX IP, Modbus IP, Bacnet IP and SCS IP). The "Building Manager Decider" automatic control system can be used to make these solutions interact with one another, according to your requirements.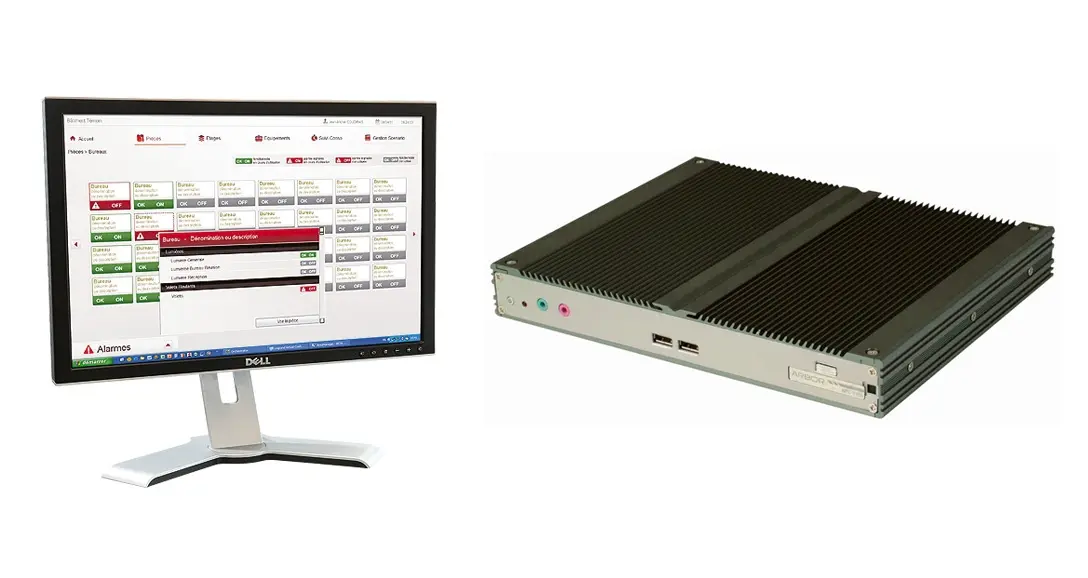 Supply inverter
Inversion of supplies for continuous service.
The refrigeration unit in a hypermarket or a supermarket needs excellent continuity of service: if there is a power cut, it must be possible to keep the freezers and cold stores at the correct temperature. This requires a motor-driven supply inverter to be installed which will be able to detect any loss or absence of power on the main line, give the command to the backup generator to start and invert the supply to the backup generator.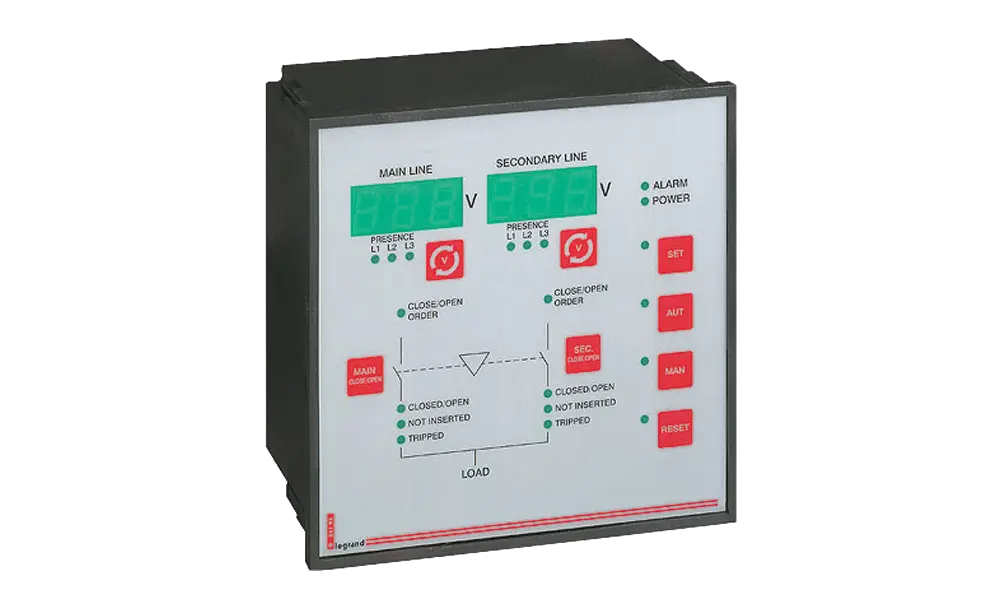 Atlantic cabinets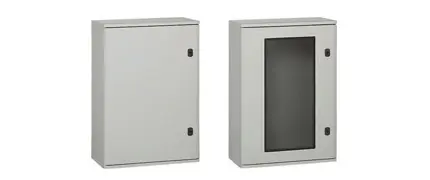 Food preparation areas work to extremely strict hygiene standards. Atlantic 304L or 316L stainless steel cabinets are specially designed for use in the food processing industry.
Busbar systems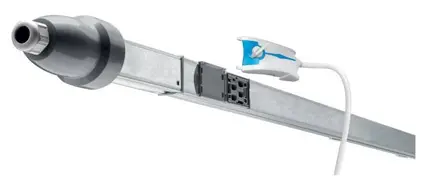 Specifically for supplying lighting and distributing energy in the building, Legrand prefabricated busbar trunking is very easy to install.