Underfloor busbars
Quick and easy reconfigurations through Easybar and Electrak busbar solutions
All the systems have minimal parts to facilitate rapid push and fit assembly. The flexible features of the Easybar and Electrak busbar systems minimise cost and disruption during any future office changes.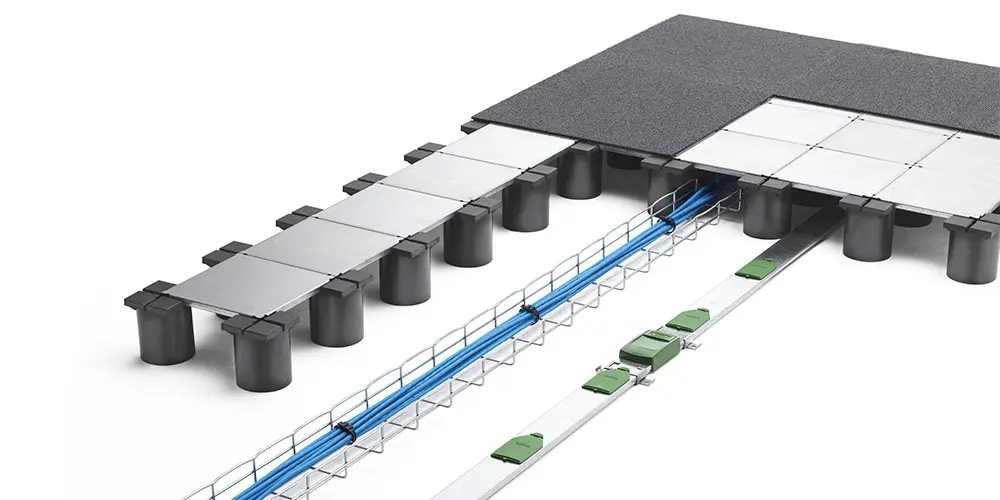 Integrated workstation solutions
With its new offer of integrated workstation solutions, Legrand provides users with functionality, ergonomics, comfort and speed of installation.
Pop-up boxes, power & data desk grommets, desk modules all integrate harmoniously into any type of workstation for individual or open-plan offices ... Immediately operational for users.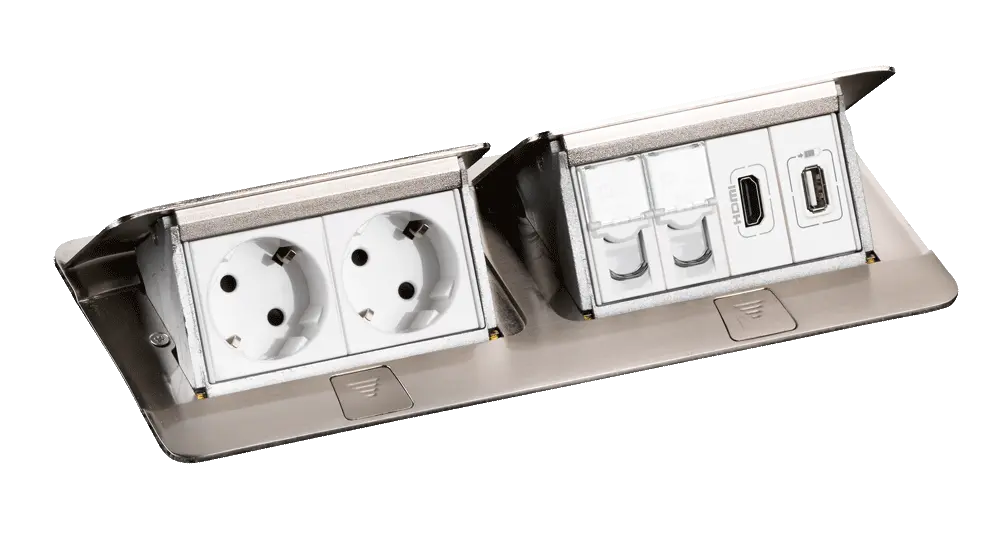 Floor boxes and mini-columns
Flexible solutions for routing mains voltage and extra low voltage as close as possible to the users
Floor boxes can be quickly integrated into concrete and raised access floors. They are available ready-equipped or empty for custom configuration. Mini-columns are installed discreetly under the desk to provide power within easy reach.
Floor boxes and mini-columns both accept wiring accessories complying with different international standards (British, German, etc.).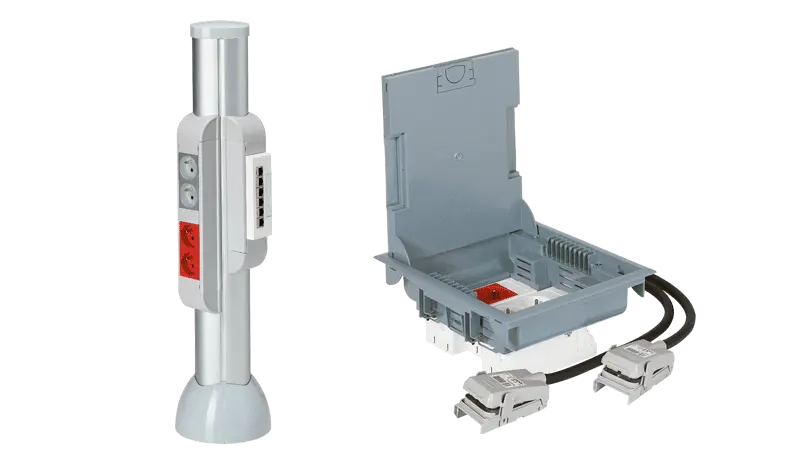 Lighting management
Putting a stop to energy waste, by delivering just the right lighting, exactly where it's needed. Legrand's lighting management solutions provide an appropriate and dependable response for office buildings. Legrand offers standalone or networked solutions to control passageways (corridors, stairwells, etc.) work areas (offices, meeting rooms) or the entire lighting system for a specific area or building.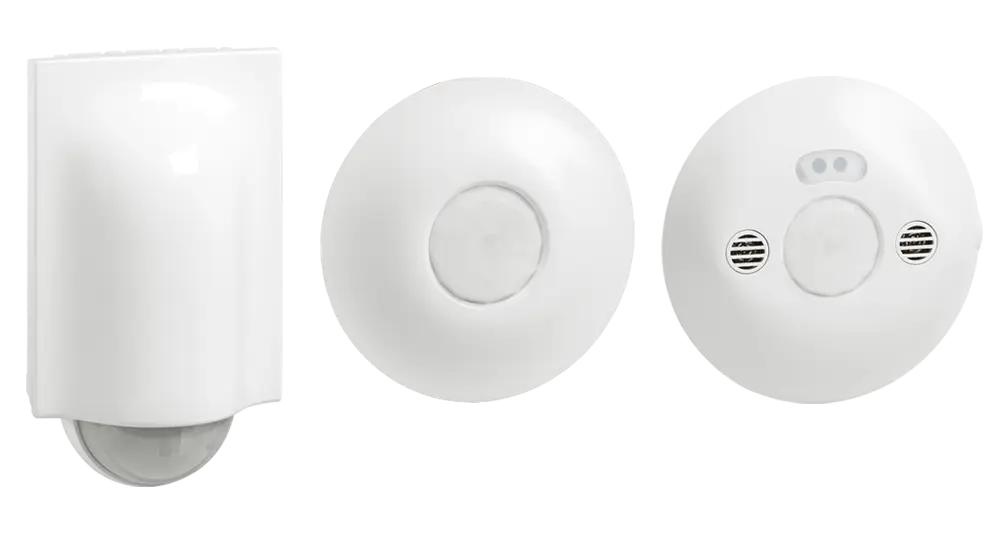 Legrand - office building - integrated solutions
Sustainable buildings: an integrated approach. Investment calculations these days integrate the entire building's life cycle - from design right through to demolition - to be able to optimize the property value.
Green socket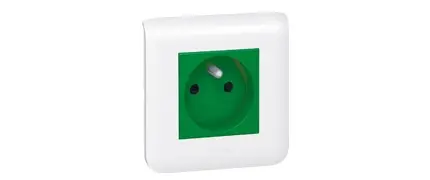 Green sockets are truly "ecological", significantly benefiting energy performance and cutting consumption levels
Energy measurement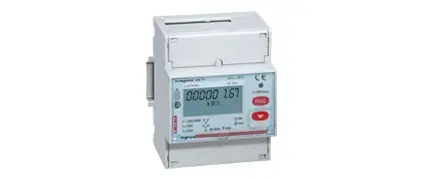 By monitoring your consumption, you can make savings of between 8 and 12%. And by combining this with specific action plans, you can optimise performance.
Wi-Fi
Now an essential part of structured cabling systems, Legrand's Wi-Fi terminals allow users to remain connected at all times.
Connections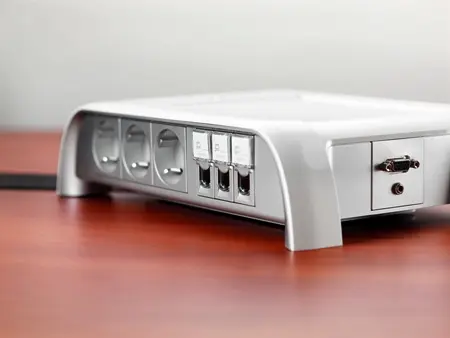 Various connections contribute to working efficiency in conference rooms, meeting rooms and open-plan spaces.
Emergency lighting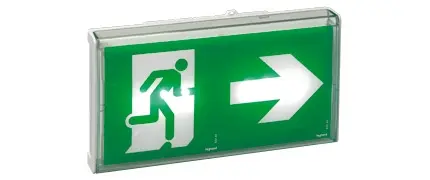 Legrand combines safety and energy savings with its emergency lighting solutions and their LED technology.
>
Learn more
Fire alarm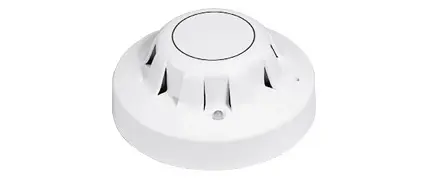 Legrand's conventional or addressable fire alarm systems allow you to detect and signal a fire and evacuate a building to make it safe.