Parking area
Outdoors is where commitment to the safety of personnel and visitors begins, and where businesses can demonstrate their environmental commitment.
Terminals for electric vehicles
Green'up charging stations, which are suitable for homes and corporate and public parking areas, address the major changes taking shape in the transport sector. Limiting CO2 emissions, charging at off-peak times, energy metering, etc.: the Green'up station is packed with innovative and user-friendly features that help to preserve the environment.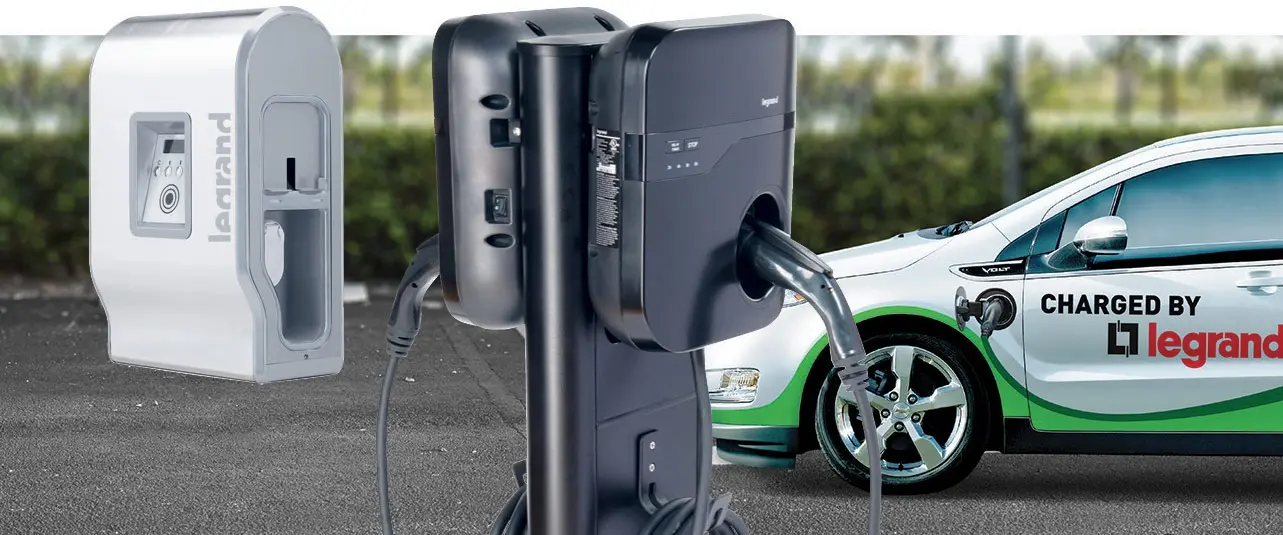 Lighting of communal areas
Sarlam products are designed for areas that require powerful lighting. They are very robust: resistant to weather, impact, dust, and humidity.
CCTV security
A range developed for optimum, easy monitoring of the parking area.
To ensure increased safety of people and property, it is necessary to be able to film, record, display and analyse information. Legrand offers ready-to-use CCTV solutions in kit form, combining simplicity, reliability and high performance.
Photovoltaic installations
Modular solutions for tailored installation protection: surge protection, DC MCBs and switches, cabinets and enclosures.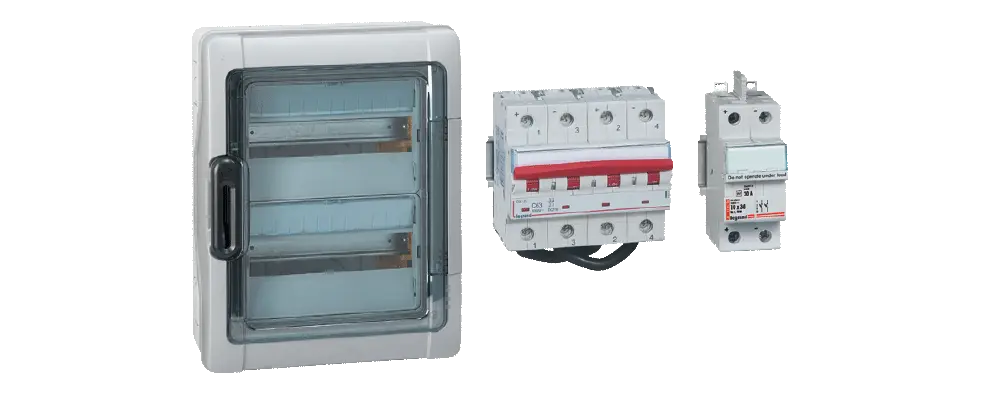 Legrand electrical charging station Green'UP
Green'Up by Legrand: An electric vehicle charging Station to suit every situation. Electric vehicles and green technologies become centre-stage topics.
Soliroc Weatherproof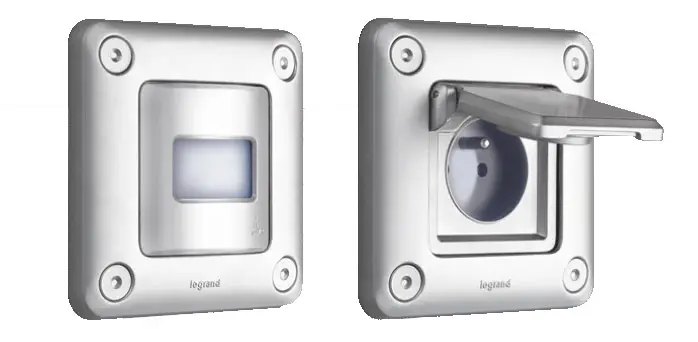 Soliroc weatherproof switches and sockets, a perfect match for the Group's outdoor luminaires.
Outdoor ground box

Ground-level power, right where you need it. It's the first UL-listed while in use in-ground box that provides permanent power and is always "on."