Joining Legrand means joining a group where over 200 professions work side by side. From product engineers to industrial designers, R&D managers to management controllers, HR managers to health & safety coordinators, product managers to customer service managers, setters to technical agents, Legrand brings together many different profiles and professions in almost 90 countries throughout the world.
Our jobs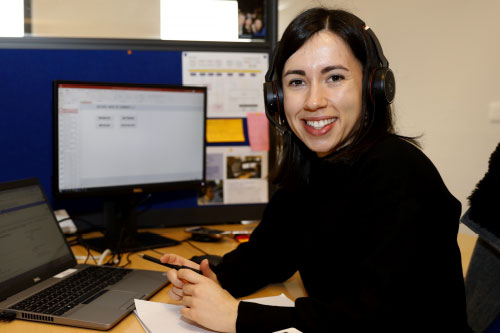 "Providing our customers with a technical solution, with a smile, contributes to their satisfaction, every day."
Mathilde, Customer Advisor
Customer Advisor

As a Customer Advisor, you improve the lives of your customers by solving their problems. The aim is to help them and ensure their satisfaction as easy as possible both before and after the sale. Being quick and efficient is the essence of the job.
Your main assignments
Vous accompagnez les clients sur tout type de canal (téléphone, mails, courriers, tchat..)
You support customers on all channels (telephone, email, post, chat, etc.)
You conduct studies
You visit sites in certain cases
You support the sales network
You process customer compensation
You contribute to business efficiency
You are a business introducer

Your profile

With a bachelor's degree (3 years post-secondary) in sales or engineering,
you are attentive to others and enjoy solving problems. Customer satisfaction is your overriding concern.
Lamia, Product and Process Performance Coordinator
Product and Process Performance Coordinator

Within a production workshop, you improve the lives of our users by optimising our industrial performance and ensuring the coordination of continual improvement and value creation projects for our products. You also help to improve the lives of our employees by implementing the best practices and standards defined in the "Legrand Way".
Your main assignments
You contribute to defining performance and productivity targets for your workshop. On a daily basis, you analyse performance and implement necessary actions to improve this performance. You plan and coordinate change.
You are the dedicated point of contact for the industrialisation of new products to be integrated into your workshop.
You ensure the implementation and maintenance of our "Legrand Way" best practices.

Your profile

With a Master's degree (4/5 years post-secondary) from an engineering school or specialist masters course, you specialise in the continual improvement of performance. You have good knowledge of the industrial production value chain.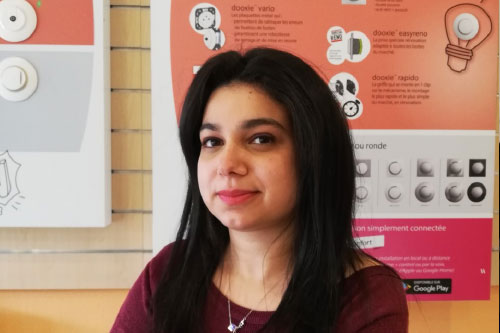 "Creating value for the customer by optimising the overall performance of the production line is essential for the sustainability of the company"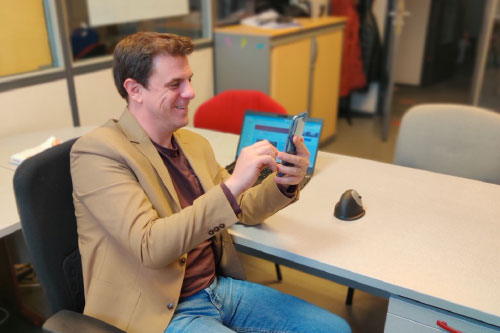 "Being as close as possible to our customers and their expectations in the digital environment"
Jérôme, Communications Manager specialising in social media (France)
Communications Manager specialising in social media (France)

As a Communications Manager specialising in social media, you manage and coordinate the Legrand Group's social media in France, from the planning to the posting of end content.
Your main assignments
You manage Legrand France's social media
You manage the posting strategy to inform, entertain and remain close to our customers.
You ensure the monitoring and moderation of content and interactions on social media
Your profil

You have an excellent grasp of Internet culture and are fully aware of how social media operates. You are very familiar with web-marketing. You master copywriting, monitoring and online reputation management tools, as well as best practices for audience measurement tools.
Pascal, Maintenance Technician at Legrand Energy Solutions
Maintenance Technician at Legrand Energy Solutions

As a travelling Maintenance Technician in Energy Conversion and Quality, your role consists of working on LEGRAND ENERGY SOLUTIONS products and services by providing the customer with on-site technical skills and high-quality service, to ensure the continuous operation of their equipment via commissioning operations, maintenance visits and preventive/corrective maintenance work.
Your main assignments
You ensure the commissioning of equipment
You provide preventive and corrective maintenance on Energy Conversion and Quality installations on our customers' premises

Your profil

With an electrical engineering background, you are familiar with power electronics and have already worked on static inverters.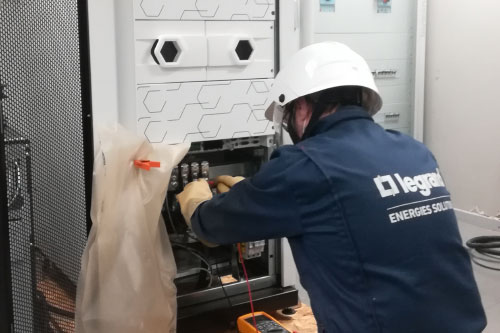 "High-quality service and technical skills are required on a daily basis"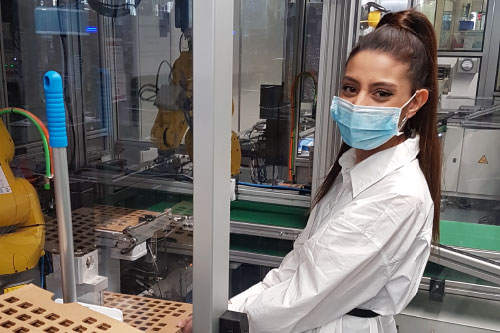 "Ensuring the proper operation of production means at the heart of our factories"
Bahar, Level 1 Machine Operator
Level 1 Machine Operator

As a Level 1 Machine Operator, you are responsible for operating automatic production equipment for product assembly.
Your main assignments
You carry out production start-ups and series changes.
You carry out parameter adjustments (position, temperature, pressure, etc.) in accordance with operating procedures.
You feed the machine and intervene in the event of routine malfunctions.
You carry out level 2 corrective and preventive maintenance (changing electrodes, sensors, technical cleaning, etc.).
You fill in the machine logs (quantity produced, malfunctions)

Your profil

The holder must have proven technical expertise, good interpersonal skills and good knowledge of their sector.