Integrated Report 2018
Home
2018: STRONG GROWTH IN MAIN INDICATORS AND TARGETS FULLY MET
Excluding the exchange-rate effect, Group sales were up +13% in 2018, the highest rise since 2006. This healthy performance was on the one hand driven by organic growth in sales of +4.9%, coming from successful new product launches and commercial initiatives, and on the other hand from the effect of the increased scope of consolidation at +7.8%, reflecting a very active external growth strategy.
Adjusted operating profit increased by +9.7% to more than €1.2 billion and adjusted operating margin before acquisitions reached 20.2% of sales.
2018 also marked the final year for the 2014-2018 CSR roadmap, whose achievement rate reached 122%. The Group more than exceeded its ambitions in some areas, for example as regards reducing energy intensity and improving health and safety at work.
As a result, Legrand fully met its targets in 2018. We achieved a very strong overall performance, reflecting our ability to create value for all our stakeholders over the long term through a clear strategy, a robust business model and our highly committed teams.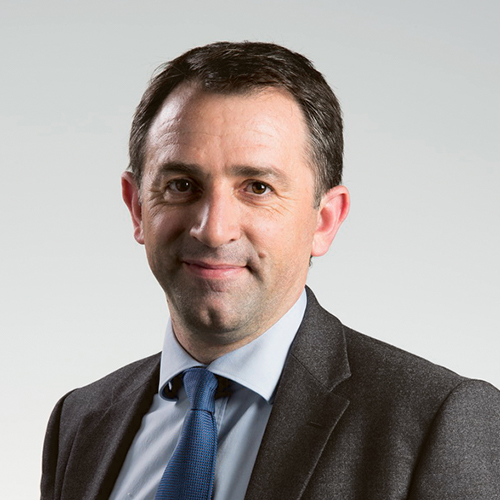 Benoit Coquart,
Chief Executive Officer