Data center - Server room
The server room - the hub of the data center. Cooling the servers is critical to optimising operation.
Containment
Legrand offers cooling solutions to maintain hot and cold environments. The IT cooling solutions have a cooling capability of up to 30 kW per enclosure and are able to withstand up to 1,200 kg.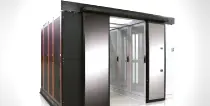 Cable trays
Legrand cable trays and ducts are available in sheet steel and wire mesh for all uses. World leader in cable trays, Legrand offers complete ranges that are safe to install, in sheet steel and wire mesh for copper and fibre optic cables. These solutions combine excellent mechanical and electrical performance.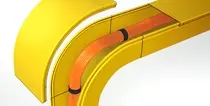 Security (CCTV & Access control)
Data centers are sensitive areas, where safe and efficient security solutions are essential. With its high performance and scalable access control and video surveillance solutions, Legrand offers a complete solution to securing access and monitoring technical rooms or server racks.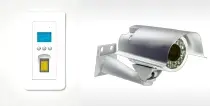 Cabling systems
Ranges designed to optimise data center performance. Legrand offers complete solutions with performance guarantees up to 10 Gbps for copper applications, and 40 to 100 Gbps for fibre optic applications.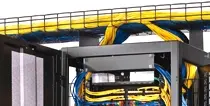 Busbars
Busbar trunking provides a safe and reliable solution for high power distribution. Legrand offers complete distribution systems for currents up to 5,000 A. Whether used to connect transformers to the main LV distribution board, supply power to the server racks or lighting, busbar trunking is quick to install and offers a high level of flexibility should reconfigurations be required.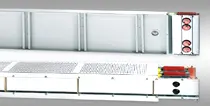 Legrand - Data Center - Integrated solutions
The efficient urbanisation of data centers, whether during implementation or reconfiguration, requires dedicated technical solutions. Installing an entire range of products from same brand provides a high level of security.
Legrand has both the product range and the expertise necessary to accomplish this.