Legrand emergency lighting solutions combine safety with energy efficiency

The new offerings are equipped with long-life, low energy LEDs.
An additional benefit: all our emergency lighting solutions are eco-designed, have eco-labels (NF environment) and are entirely recyclable.
All around the world, the Group provides stand-alone emergency lighting luminaires as well as addressable solutions to cover all types of buildings.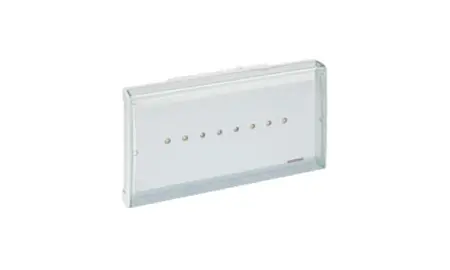 Low energy consumption with eco 2 emergency lighting units

The new ECO 2 emergency lighting units are equipped with low-energy, long-life LEDs which ensure low energy consumption while also reducing maintenance costs. The use of NI-MH batteries further reduces their environmental impact. Their slim design facilitates integration into any type of surroundings.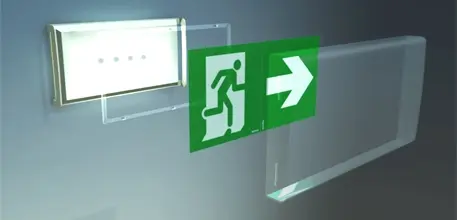 Adressable systems: legrand provides solutions

Legrand produces various addressable systems, both wired – the Legrand Vision System – and wireless – Axiom. These systems are designed for managing emergency units and conversion kits. Software allows operators to monitor one or more buildings, floors or areas, from a central location. For easier and better prepared maintenance operations.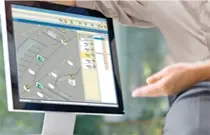 Les blocs d'éclairage de sécurité Kickspot Legrand
Legrand présente les Kickspot, des blocs d'éclairage de sécurité qui s'intègrent parfaitement aux faux plafonds. Ils sont légers, rapides à installés et se fixent comme un spot. Legrand vous explique pas à pas, à travers cette vidéo, comment installer rapidement et en toute simplicité les Kickspot aux faux plafonds de vos locaux.
Eco 2 emergency lighting units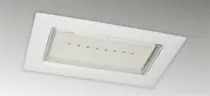 The flush-mounting accessory guarantees quick and easy ceiling mounting.
Arcor™ 2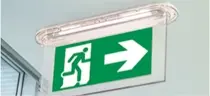 Arcor 2 - the perfect combination of flush-mounted design and low energy consumption.
Slide connect™G2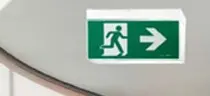 Winner of the 2008 Award for Excellence in Sustainable Design, an Australian International Design Award. This LED-based solution is perfectly suited to the Pacific zone.
Lipso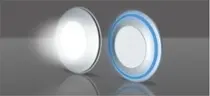 Emergency lighting pilots with LEDs, the perfect combination of style and safety.
G5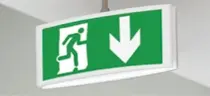 An emergency lighting range that offers a variety of fixing modes and finishes. For any kind of project, anywhere in the world.
ER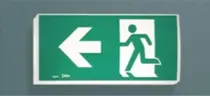 A cost efficient solution for all exit sign applications in the Pacific area.
Safety also means fire alarm solutions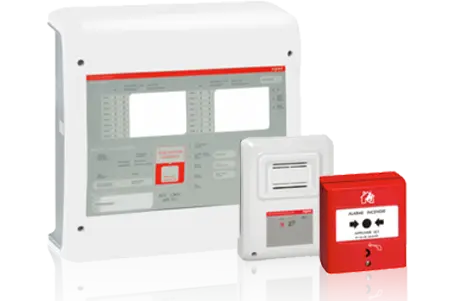 In certain countries and in agreement with local legislation, Legrand proposes fire alarm solutions from the simplest of systems to the most elaborate (supervision, information relay to BMS).