Green Building - Sustainable development and the environmental footprint
SUSTAINABLE DEVELOPMENT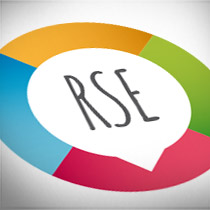 Sustainable development is based on three essential principles:

The need to reason in terms of sustainable development also affects concerns about the drift in the greenhouse effect and climate change. Sustainable development is not a temporary fad, today it is an imperious necessity and an economic reality that an increasing number of local authorities and businesses are starting to take into account in their strategies and actions.

The construction sector is at the heart of sustainable development. A large number of stakeholders are involved in construction activities: Project managers, project owners, industrials, service providers and institutional bodies work together on a joint project: The sustainable construction and management of our heritage. Eco-construction or green building is the ideal solution for sustainable management. Effectively, the construction of a building has direct and indirect impacts on the environment at all phases in its life cycle. Among these: Use of materials, product transport, building commissioning, use of the building (operation, impacts on current use, maintenance, renovation) and end of life waste (reuse, recycling and energy production).
ENVIRONMENTAL FOOTPRINT
The environmental footprint is a tool used to evaluate the productive surface required by a population to satisfy its consumption of resources and its waste absorption needs. It is a measurement of the pressure that humans put on nature, so that we can evaluate the influence we each have on the environment. It offers each of us the chance to assess our impact on the planet and to reduce our consumption of resources and our production of waste, so as to reduce our footprint and act in favour of sustainable development.

On a world level, humankind's environmental footprint is an estimation of the biologically productive land or sea surface required to satisfy all our needs. According to the world's leading conservation organization, WWF, in its 2010 report, Humankind uses the equivalent of a planet and a half to satisfy its needs. The Earth has exceeded its bio-capacity by 50%. To deal with the most urgent challenges, actions must be taken to reduce our environmental footprint and enable sustainable development. The following actions are recommended:

• Increase the number of protected zones by 15% in environmentally-sensitive areas
• Participate in sustainable management of forests. According to the H1 resolution (Helsinki, 1993), this is the management and use of forests and wooded terrains, in such a way and intensity that they are able to maintain their biological diversity, their productivity, their regenerative capacity and their vitality. Such a management approach must preserve the ability to satisfy both now and in the future, the environmental, economic and social functions on a local, national and global level. The rational management of forests must not cause harm to other ecosystems.
• Stop excessive consumption of water and the segmentation of fresh water ecosystems
• Eliminate over-fishing and destructive fishing practices (loss of edible fish, destruction of coral reefs, reduction of the diversity and richness of species)
• Invest in bio-capacity
• Promote biodiversity and services rendered by ecosystems
• Solve the problems of priorities between food and energy, generated by agri-fuels
• Pay attention to the problems raised by allocating land and planning land use
• Share limited natural resources
GREEN BUILDING – Ecological construction
GREEN BUILDING – Components
GREEN BUILDING – Environment and climate
GREEN BUILDING – Certifications
SUSTAINABLE DEVELOPMENT AND THE ENVIRONMENTAL FOOTPRINT
GREEN BUILDING – Green installations
GREEN BUILDING – Eco-technologies and practices
GREEN BUILDING – Zero energy home and economic aspects