Smart switches and power outlets
Legrand makes life easier
We are convinced that connectivity must continue to increase the value of homes, offering an enduring boost in usability. That's why Legrand group cultivates the extraordinary utility of technology.
Legrand and Netatmo are working together to bring you the first smart switches and power outlets solution.
An example : discover what Celiane with Netatmo could do for you
Just say the word
Give simple voice commands to Siri, Google Assistant or Alexa and you can manage your lights and home appliances without lifting a finger.




An easy exit
No need to go around the entire house to switch everything off. With just one tap of the 'Away' button on the Master Switch or in the App, you can simultaneously switch off all the lights, turn off selected home appliances and close all rolling shutters when you leave home.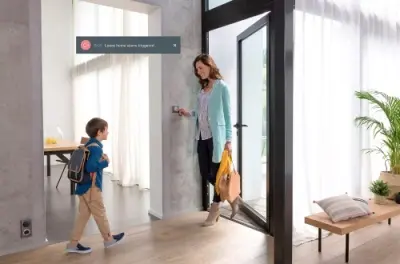 Where could you find our connected "with netatmo" wiring devices ranges ?
Celiane, Mosaic, Valena .. The Legrand connected wiring devices ranges "with Netatmo" are already available in some countries, check the links below to access to your Legrand country website
France => legrand.fr
Italy => livingnow.bticino.it
Spain => legrand.es
Greece => legrand.gr
Belgium => legrand.be