2016 AGM AWARDS: Legrand wins the CSR award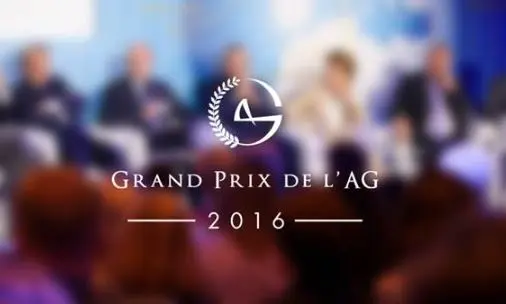 The 2016 AGM Awards ceremony was held on July 5th, 2016 in the context of the EUOPLACE Paris International Financial Forum. The event was attended by France's Minister for the Economy, Industry and Digitalization, Emmanuel Macron, as well as by 8 Chairmen, CEOs and Executive Committee members of listed companies, including Legrand's VP Legal Affairs, Bénédicte Bahier. Legrand was one of five companies rewarded for the quality of their AGMs.
The 2016 prize-winners are:
CS Award: Legrand
Rewarded for its approach integrating CS with strategy at its AGM, as evidenced in particular by the release of its first integrated report
SBF 80(*) Award: Edenred
Rewarded for the clarity of its presentation of the Group's business areas and its transparency on matters of governance and compensation
Governance Award: Capgemini
Rewarded for its progress strategy in matters of governance
CAC 40 AGM Grand Prix: Air Liquide
Rewarded for the comprehensive information provided at its AGM, its sustained efforts in terms of pedagogy and the voice given to stakeholders at the AGM
Jury Special Award for Shareholder Democracy: AXA
Rewarded for the quality of the tools provided and dialogue organized with shareholders – before and during its AGM – fostering enhanced information for all.
(*) The SBF 80 ("SBF" standing for "Sociétés des Bourses Françaises") is a French stock market index, comprising the 80 most actively traded stocks on the Paris stock exchange which are not part of the CAC 40. The SBF 120 index comprises the component stock companies of both the CAC 40 and the SBF 80, thus combining the 120 largest market capitalisations in France.