2017 AGM awards: Legrand wins the CAC 40 AGM grand prix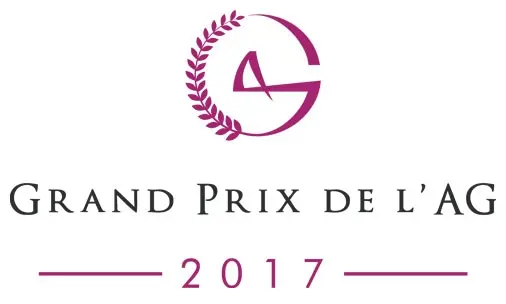 The 2017 AGM Awards ceremony was held on July 12th, 2017 in the context of the EUROPLACE Paris International Financial Forum. The event was attended in the presence of Gilles Schnepp, Legrand's Chairman and Chief Executive Officer.
The 2017 prize-winners are:
CAC 40 AGM Grand Prix: Legrand
Rewarded for the originality and relevance of its meeting agenda. Legrand is indeed the 1st AGM of the CAC 40 to have built its presentation around value creation per stakeholder.
SBF 80(*) Award: Air France-KLM
Rewarded for stakeholder involvement in AGM preparation through a consultation in France and in the Netherlands, the main findings of which were presented during the AGM. The Group has thus broadened its analysis of the market environment to include an external perspective, highly relevant for a better shared understanding of the issues of its new strategic plan, Trust Together.
Governance Award: AXA
Rewarded for its detailed presentation on the general principles of Executive Directors' compensation, information on the criteria used to measure the achievement of the targets set for variable compensation, and a reminder on stock-options and performance shares granted since 2010.
CSR Award: PSA Group
Rewarded for its focus on the major transformation of the Group's model to meet its clients' latest requirements, centred in particular on ethical and accountability requirements: sustainable mobility, shared mobility, reducing environmental impacts, etc.
Jury Special Award: St Gobain
Rewarded for the overall quality of its AGM, in particular concerning the connectivity of information provided, the detailed presentation on market trends, and the promotion of its corporate culture.
(*) The SBF 80 ("SBF" standing for "Sociétés des Bourses Françaises") is a French stock market index, comprising the 80 most actively traded stocks on the Paris stock exchange which are not part of the CAC 40. The SBF 120 index comprises the component stock companies of both the CAC 40 and the SBF 80, thus combining the 120 largest market capitalisations in France.