CES 2018: Legrand announces the launch of 'Works with Legrand', its interoperability program for connected solutions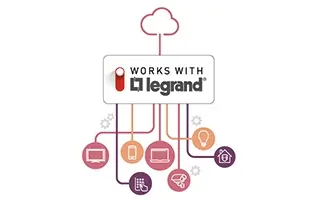 With this initiative, Legrand is speeding up its development in the Internet of Things, and this year presenting over 30 new user experiences alongside some twenty partners, including Apple, Google, Marriott, Somfy, Renault, and Samsung.
On the occasion of CES 2018, Legrand, the global specialist in electrical and digital building infrastructures, is announcing the launch of its interoperability program, 'Works with Legrand'.
Available in the form of an online portal, 'Works with Legrand' gives access to the various resources required by third-party solutions to be able to exchange data with Legrand products: documents, languages, APIs. It thereby gives the Group's partners an opportunity to connect to its solutions and generate genuine added value for the user by expanding the array of services and functions provided.
Press release