LEGRAND comes second best for reputation among CAC 40 Companies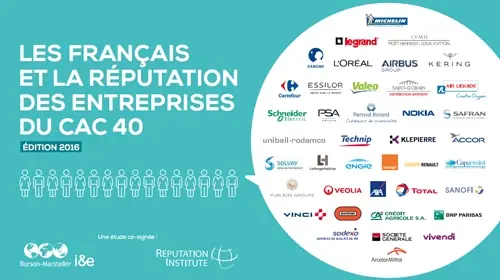 Legrand has been ranked in No. 2 position in the 2016 edition of Burson-Marsteller's ranking of reputation among CAC 40 companies. This year's five highest ranking companies, namely Michelin, Legrand, LVMH, Danone and L'Oréal, all confirm solid positions lastingly acquired over time by building on sustained trust. For Legrand, this result extends an unbroken run in the Top 5 since 2013, the first edition following its return to the CAC 40.
The survey annually involves an assessment of the businesses which are part of the index by a sample of the general public according to 7 criteria, among which the most influential are products & services, governance, and corporate citizenship.
Among these 7 dimensions of reputation, Legrand this year boasts one of the strongest improvements on both products & services and innovation.