Legrand confirmed in the FTSE4GOOD index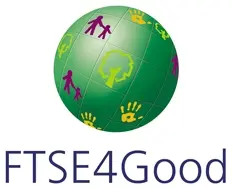 During the evaluation of december 2015, Legrand has once again been ranked in the FTSE4Good index, after its first inclusion in 2007.
Created by the global index company FTSE Group, FTSE4Good is designed to identify listed companies that are considered ethical and responsible.
FTSE Group confirms that Legrand has been independently assessed according to the FTSE4Good criteria, and has satisfied the requirements to become a constituent of the FTSE4Good Index Series.
This provides recognition of the importance which the Legrand Group attaches to growing its business in compliance with non-financial criteria of corporate social and environmental responsibility, thereby placing people and the environment at the centre of its strategy. Legrand is also represented in the following CS indexes and registers.
To find out more about this index, click here.