Group, Acquisition |
09.07.2016
Legrand expands further in lighting control in North America by acquiring Solarfective in Canada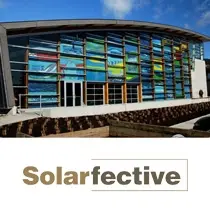 Legrand today announced its eighth acquisition in 2016 with the purchase of Solarfective, a Canadian specialist in natural light control for commercial buildings. Following its acquisition of QMotion in the United States, Legrand thus further expands in orth America in solutions for managing day light through control of automated shades—a market driven primarily by changes in energy codes and consumers' increasing willingness to reduce their energy spending.
Solarfective's solutions round out Legrand's product offering in highly energy-efficient lighting control (Wattstopper) and QMotion's solutions for natural light control. As such, they enable Legrand to offer solutions that combine artificial and natural lighting control for commercial and residential buildings.
Toronto-based Solarfective has 85 employees and annual sales of around €13m, of which 80% achieved in Canada and 20% in the United States.
> Learn more
Communiqué de presse
Télécharger la photo HD