Group, Acquisition |
06.22.2017
Legrand strengthens its positions in digital infrastructure by purchasing Server Technology, Inc.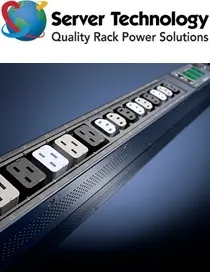 Legrand is pursuing its development with bolt-on acquisitions and today announced the purchase of Server Technology, Inc., a US frontrunner in intelligent PDUs for datacenters.
Legrand is already present in the datacenter market through companies specializing in VDI cabinets (Ortronics, Electrorack and AFCO Systems Group in the United States, Aegide/Minkels in the Netherlands, SJ Manufacturing in Singapore and Valrack in India), in PDUs as well as KVM switches and their applications (Raritan in the United States) and in pre-terminated solutions (Lastar/Quiktron in the United States). The Group thus rounds out its product offering in the buoyant datacenter market by adding Server Technology, Inc.'s range of intelligent PDUs.
More generally, Legrand is strengthening its presence in the growing market for digital infrastructure, one of the Group's four buoyant new business segments, driven by the rise in data flow volumes, linked in particular to growth in connected objects and rising demand for ever more energy-saving solutions.
Based in Reno, Nevada, Server Technology, Inc. has some 200 employees and annual revenues of over $110 million.
> Learn more
Press release
Download image (HD)