Group, Social responsibility |
03.29.2022
Legrand unveils its 5th CSR roadmap, covering 2022-2024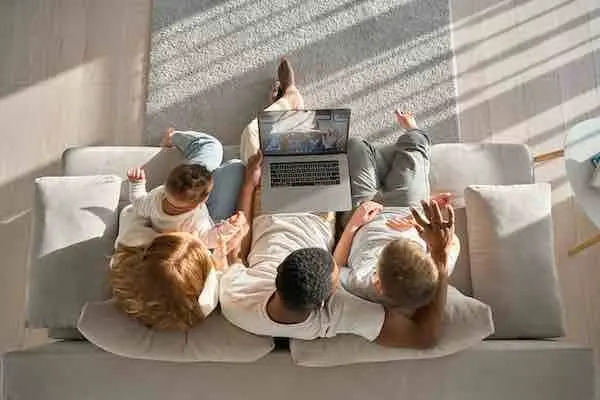 At its virtual ESG (Environment, Social & Governance) event on March 29, 2022, Legrand will unveil its 5th sustainable development (CSR1) roadmap covering 2022-2024.
Featuring CEO Benoît Coquart, Executive VP CSR Virginie Gatin and CFO Franck Lemery, this meeting will be broadcast live and available for replay on the Group's website.
Under its 5th CSR roadmap, Legrand is amplifying its impact through an action plan built around 4 pillars and 15 priorities2, that contribute to 10 UN Sustainable Development Goals (SDG):
reducing our carbon footprint, with the following goals:

reducing direct (Scope 1 & 2) and indirect (Scope 3) emissions, in line with our 2030 SBTi-validated targets to keep global warming to 1.5°C;
helping our customers avoid emissions totalling 12 million tons of CO2 over the duration of the roadmap, by using our energy efficiency solutions for buildings, which represented around 21% of Group sales in 2021;

promoting diversity and inclusion, with 2024 targets that include:

ensuring 30% of management positions (Grade Hay 14 and more) are held by women;
offering 4,000 new opportunities to early-in-careers each year;

developing the circular economy, with initiatives for 2024 that include:

accelerating the use of recycled material in our products (targeting 15% for plastics and 40% for metals);
phasing out single-use plastics, by eliminating flow-pack and expanded polystyrene in packaging;

pursuing its actions as a responsible business, with a focus on:

enrolling 100% of our employees in our "Serenity On" program, which guarantees minimum social coverage;
achieving 90% of sales made to satisfied customers;
further reducing our workplace accident rate, with and without lost time (FR2), by -20% between 2022 and 2024.
Started in 2004, Legrand's CSR approach has significantly reduced the Group's negative externalities, while bringing together all employees. Our successful policy, deployed through four previous CSR roadmaps, with audited results since 2015, is underpinned by:
an integrated approach, making extra-financial performance processes as demanding and transparent as those applied to operations and finances;
making CSR performance a significant share of the variable portion of managers' and senior executives' compensation (for example, 17.5% of the CEO's total annual compensation target for 2021 was linked to CSR performance criteria);
strict alignment of this extra-financial approach with our strategic roadmap presented in September 20213, in particular its medium-term financial targets; and
exemplary, fully committed governance bodies, with a focus by Angeles Garcia-Poveda featured during the event – Ms. Garcia-Poveda is the independent Chairwoman of Legrand's Board of Directors.
In line with Legrand's stated purpose of "improving lives", while strengthening its involvement in the value chain and more particularly with suppliers, we are pursuing a demanding and ambitious ESG policy that drives profitable and responsible growth for all stakeholders. On Legrand's website, the detailed presentation made at the event and a link to the webcast can be found with the following link: https://www.legrandgroup.com/en/investors-and-shareholders/capital-markets-days/esg-capital-markets-day-2022.

1 CSR: Corporate Social Responsibility.
2 For more information on goals set out in our fifth CSR roadmap, readers should consult the media kit at legrandgroup.com, page Our commitments > CRS Home
3 For more information, readers are referred to the press release dated September 22, 2021.
Press release
Slideshow
More information