Social responsibility |
10.01.2020
Legrand, working closely with the elderly and vulnerable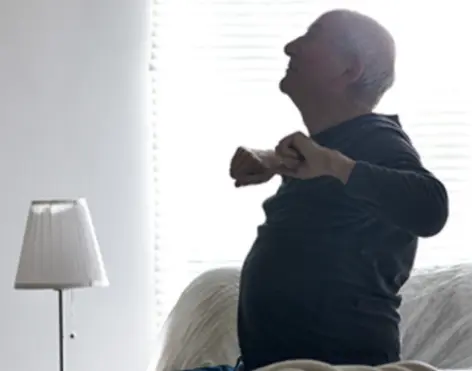 Legrand, long-standing partner of the Silver Economy, seeks to improve the lives of the elderly and vulnerable by offering them assisted living systems and healthcare solutions that allow them to have a better life and enjoy living as independently as possible in their own home for longer.
These solutions stem from the targeted innovation and acquisition policy implemented by the Group. Legrand is now Europe's second largest company in the assisted living market, especially following the acquisition of Intervox (France), Tynetec, Jontek and Aidcall (UK), and Neat (Spain).
For over 10 years, Legrand has had a strong commitment to finding and developing solutions to facilitate autonomy and home support for vulnerable people. The Group's objective is for users to be able to live longer in their own home in complete safety for themselves and those around them. A number of Legrand's solutions were able to adapt quickly during the Covid-19 crisis.
Solutions that can be used by the elderly and vulnerable in complete safety
In addition to the essential care and assistance provided by family or professional caregivers to the daily life of the elderly, the IP (Internet Protocol) remote assistance at home alarms offered by Legrand can be installed and configured remotely, which avoids contact within a person's home. They make it possible to support people with loss of autonomy while guaranteeing their safety. When an event occurs within the home, the elderly person can trigger an alarm to alert family or a remote monitoring center that assistance is needed.
Example of IP remote assistance terminals:
Solutions to keep the social link
Thanks to monitoring center solutions, the call handlers make regular calls to the service users, facilitating their relationship with the social environment and thus reducing the feeling of loneliness among these elderly and vulnerable people.
To date, across Europe, nearly a million people use the Legrand group's assisted living and healthcare solutions.
By 2020, the number of people aged 60 years and older will outnumber children younger than 5 years of age. (UN source)
Between 2015 and 2050, the proportion of people aged 60 and over in the world population will almost double, from 12% to 22%. (UN source)