Social responsibility, HR |
10.11.2023
"Rôles Modèles LGBT+ et Allié.es" 2023 edition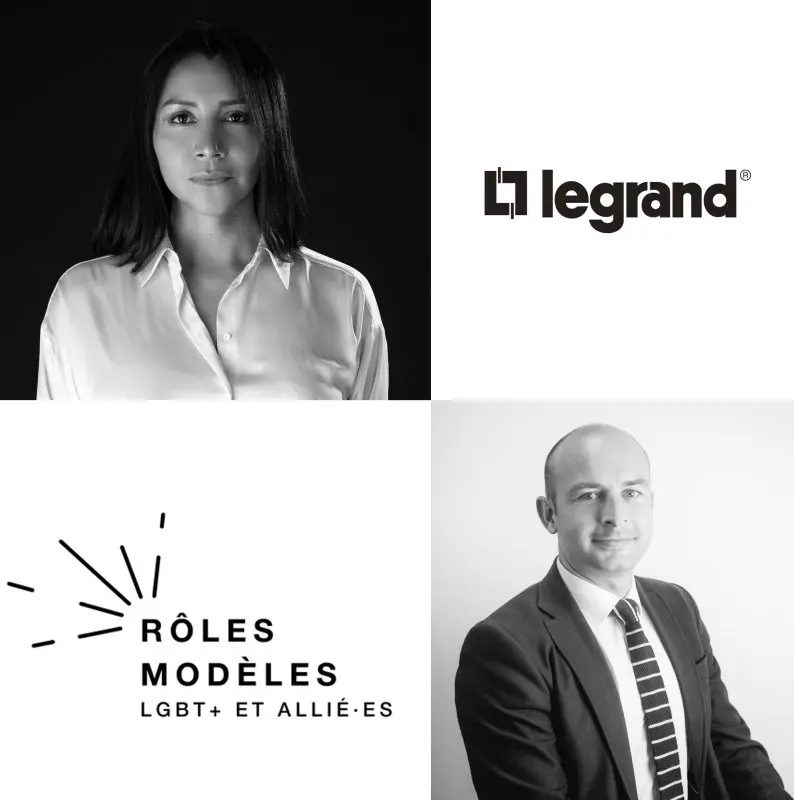 On Tuesday, October 10, at l'Autre Cercle's "Rôles Modèles LGBT+ et Allié-es" 2023 ceremony, two Group employees were honored:
- Inès Duckit, Communications Manager for Legrand France, "Rôle Modèle Leader LGBT+";
- Aurélien Poisson, Digital Product Manager, "Rôle Modèle Leader Allié".
These awards underline their commitment to promoting inclusion within the company.
Benoît Coquart, Chief Executive Officer of Legrand, comments: "Every year, the "Rôles Modèles LGBT+ et Allié-es" recognize champions of the cause who are involved in their organizations on a daily basis, and who inspire through their careers and their commitment. They are an invaluable relay among teams to spread the culture of inclusion."