The Smarther Legrand thermostat awarded a prize at the iF DESIGN AWARD 2017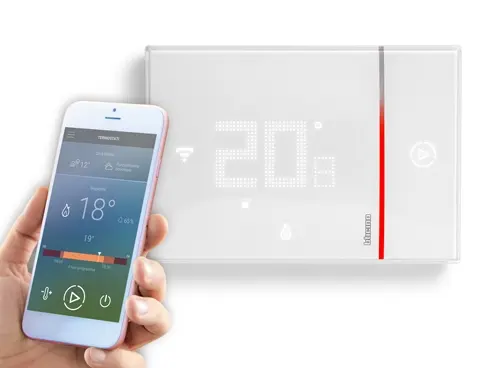 The work of the Legrand team of designers and engineers has given rise to a project which, once again, has received a prestigious international recognition.
With its innovative Smarther thermostat Legrand has won the 2017 edition of the iF Design Award, in the Building Technology category.
The iF Product Design Award, introduced in 1954 and conferred annually by the iF International Forum Design, is one of the most important international product design prizes. Each year a selected jury of world-renowned experts evaluates more than 5,000 entries from around 70 nations from around the world, to identify the most original and up-to-the-minute design products and projects.
Smarther is a connected flush or wall-mounting thermostat, of innovative design, to manage heating and air conditioning. The Smarther thermostat gives an intuitive experience for perfect heating control.
Press release