Special Jury prize for Legrand at the 2015 Best General Meeting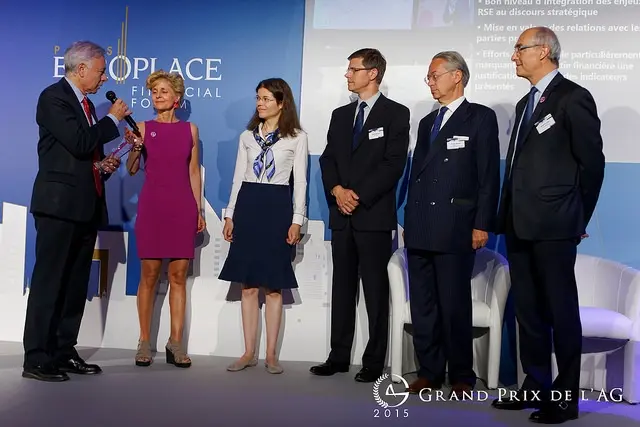 At the 2015 "'Best General Meeting" Award prize-giving ceremony in Paris on 8 July in Paris, Legrand was awarded the "Special Jury prize", in particular for its incorporation of CS stakes into its communication at all levels : prospects, strategy, business, performance and governance.
The ceremony rewards companies whose General Meeting correponds to the best market practices.
Among the reasons given by the jury for attributing this award to Legrand were the following :
- A good ranking on all criteria being assessed, in line with Jury recommendations;
- Presentation of megatrends affecting the market environment;
- Effective incorporation of CS stakes into the presentation on business and strategy;
- Focus on the business model and fundamentals of value creation;
- Highlighting of the most important resolutions throughout the meeting schedule.
The Special Jury Prize will be handed over by the Jury's co-chairs, as well as Arnaud de Bresson, Managing Director of Paris EUOPLACE, and Caroline De La Marnierre from CAPITALCOM.