Finance, Group, Social responsibility |
04.12.2023 17:30
Universal Registration Document 2022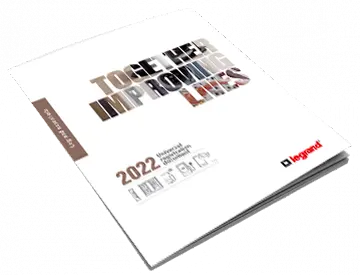 The Legrand Universal Registration Document was filed on April 12, 2023 with the Autorité des marchés financiers.
The Universal Registration Document includes, in particular, the annual financial report, the report on corporate governance presented in a dedicated section of the management report of the Board of Directors on March 15, 2023 to the Annual General Meeting scheduled on May 31, 2023 (as well as the report of the Statutory Auditors) as well as the information relating to the fees paid to the statutory auditors.
The Universal Registration Document is freely available to the public under the conditions provided for by the regulations in force and can be consulted on the company's website (www.legrandgroup.com, section Investors and Shareholders / Regulated information / 2022).
Universal Registration Document 2022
Press release (only in French)