Provide products and services that make buildings more energy efficient
Energy-efficient lighting management systems ensure there is just the right amount of light when and where you need it. They are reliable and easy to use, provide safety and security, reduce expenses and are code compliant, sustainable and environmentally friendly. Legrand offers two types of solutions and proposes related services to ensure that your lighting management project saves energy and helps the environment.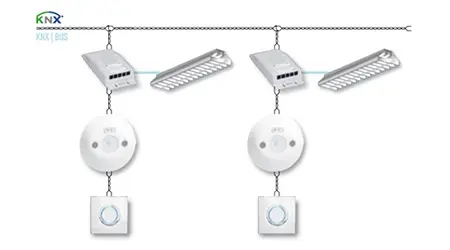 Delivering just the right lighting, where and when it's needed, that is the role of legrand's lighting management solutions
Legrand's solutions offer technical compliance on building energy efficiency requirements, but they also go further, enabling significant energy savings and cuts in running costs while creating a safer, more comfortable environment for building users. Legrand's new lighting management solutions make a valuable contribution to green building initiatives such as BREEAM, LEED, HQE and GREEN STAR.
Sensor switches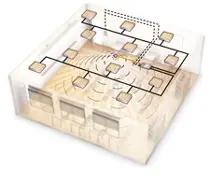 A simple, economical solution. This solution is ideal for managing single or multiple areas.
BUS | SCS Systems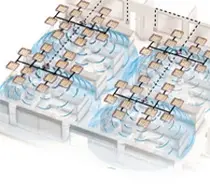 This solution can manage a floor or a whole building.
BUS / KNX systems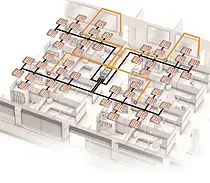 This solution can manage a fl oor or a whole building.