CES 2018: Legrand unveils more than 20 partnerships and makes the connected experience become reality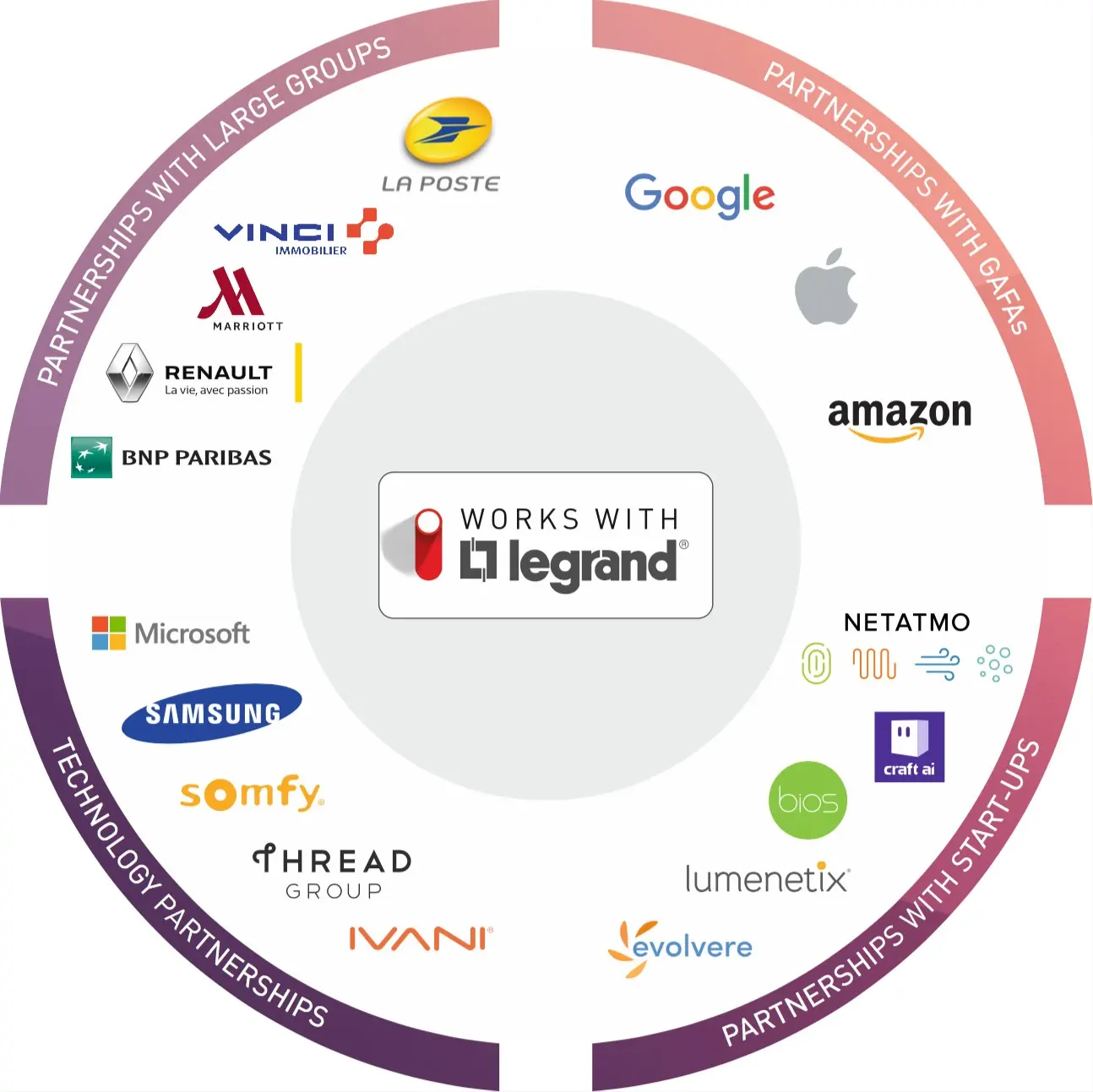 Having announced the launch of "Works with Legrand", its interoperability program, on the opening day of CES 2018, Legrand, the global specialist in electrical and digital building infrastructures, is today unveiling some twenty partnerships with key innovators also present in Las Vegas.
Because Legrand is aware that the user experience goes beyond the confines of the connected building, it wishes to seize the opportunity provided by this major innovation gathering to highlight the accelerated deployment of its Eliot* program for the Internet of Things. With the announcement of its collaboration with players from various sectors such as Apple, Amazon, Marriott, Renault, and Somfy, Legrand shows that it is joining forces with both engineering partners, for the development of complex applications, and strategic partners, for co-development of solutions.
Press release