Group, Social responsibility, HR |
01.19.2022
Legrand announces the awarding of the GEEIS-DIVERSITY label to four of its subsidiaries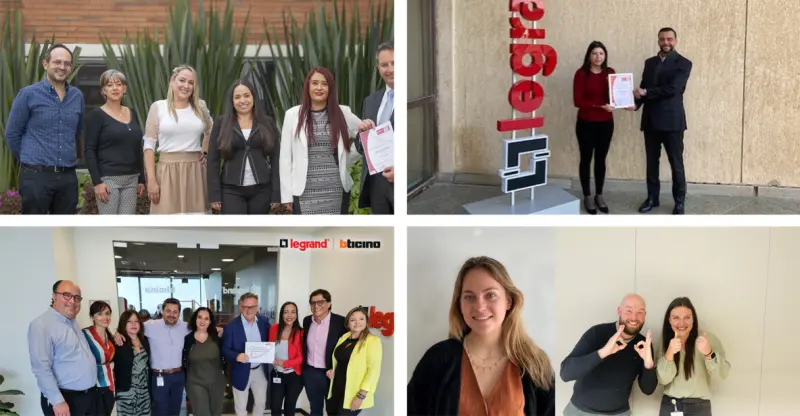 One year after being awarded the Gender Equality European & International Standard (GEEIS) Diversity label set up by Arborus for a scope covering its head office and France, Legrand today announces the awarding of the same label to its subsidiaries in Chile, Colombia, Egypt, and Switzerland.
These distinctions provide recognition of the progress made by the Group over many years in terms of diversity and inclusion, rewarding the strong commitments made by its subsidiaries via their locally deployed initiatives.
The subsidiaries that were awarded the label received it with respect to the following topics:
Switzerland and Colombia: Gender equality and Inclusion of LGBT+ persons;
Egypt and Chile: Gender equality and Inclusion of people with disabilities.
Among the initiatives deployed locally, these 4 subsidiaries deployed communication campaigns and organized training courses to develop a common culture of inclusion of LGBT+ persons and persons with disabilities, while also contributing actively to increasing the share of women in management positions.
The awarding of these labels reflects Legrand's efforts to promote an inclusive work environment enabling each person to be themselves and reveal their very own talents. This strong commitment is directly linked to the Group's purpose, improving lives. Other subsidiaries are likely to be awarded the label in the near future.
Press release