Social responsibility, Group |
12.02.2020
Legrand rated a "climate champion" in the "Challenges" magazine ranking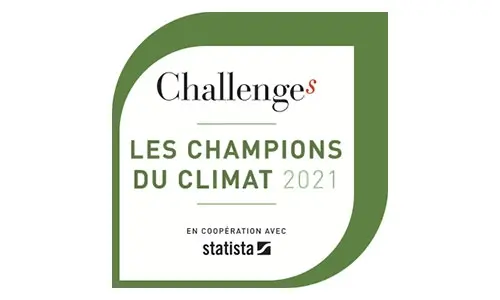 The French business weekly "Challenges", in collaboration with Statista, has for the first time produced a ranking of "Climate champions", by observing the variation over several years in the annual rate of reduction of greenhouse gas emissions among major companies.
With an annual reduction percentage of 10.7%, Legrand was ranked 33rd in the overall ranking and 2nd in the category "Electrical material and equipment".
Legrand aims to achieve zero net emission of green house gases by 2050 on all of its activities, to help achieve a global warming rate limited to 1.5°C.
Find out more about the Group's strategy for the reduction of CO2 emissions