Limiting greenhouse gas emissions
Legrand has a long-standing commitment to an initiative to limit the impact of its activities on the climate. This historic commitment is reinforced by its membership of two international initiatives to combat climate change: Science-Based Targets and the Global Alliance for Energy Productivity. Legrand also takes the price per tonne of CO2 into account in its operational considerations, particularly in its investment decision processes. Moreover, because buildings worldwide account for 36% of energy consumption and 40% of CO2 emissions, enhancing the energy performance of buildings is a major challenge for Legrand. The installation of Legrand equipment and solutions for better energy efficiency in buildings will contribute to CO2 emission reduction and to containing climate change.
Our responsibility is also to reduce the Group's carbon footprint
EVALUATING THE GROUP'S CARBON FOOTPRINT
Every year, Legrand calculates and publishes the Group Carbon Footprint according to the GHG protocol international methodology. The purpose of this is to evaluate CO2 emissions related to the Group's activities. The CO2 emissions of Scopes 1 and 2 that are directly related to the Group's activities on the one hand and the indirect emissions of Scope 3 on the other hand. The full calculation results confirm that Legrand, as a materials transformation and assembly industry, does not have high carbon intensity. In decreasing order, functions involving raw materials, purchased goods and services, or the logistics and consumption of manufacturing sites are the main direct or indirect sources of greenhouse gases produced by Legrand. Latest advance: Legrand is tackling the task of counting a CO2 price in its operational decisions, particularly in its investment decision processes.
Distribution of Legrand's carbon emissions in 2019 (GHG protocol methodology).

Goal for 2021
7% reduction in CO2 emissions related to the Group's energy consumption (at constant scope)
Key figures
406 GWh
of energy consumed by the Group in 2020
2% energy savings, also means
€600,000 of savings each year.
Reducing the energy intensity of the Group's activities
As a manufacturer, Legrand considers that reducing the energy intensity of its activities is a priority. To achieve this, the Group is committed to reducing its overall energy consumption.
All subsidiaries and all industrial, logistical, and commercial sites are concerned by this continuous improvement approach. On each site, areas for improvement are identified and action plans are implemented to reduce consumption.
​Initiatives to reduce energy intensity
Legrand watches out for the best available manufacturing techniques and makes an effort to promote less energy-hungry manufacturing processes (free cooling, electrical injection press, energy-efficient motor, etc.). The metering and energy efficiency solutions developed by the Group are installed on the sites. Legrand is also equipping itself with lighting management systems, solar panels, and electric vehicle charging stations. This initiative is accompanied by energy audits carried out at the sites.
Climate change: Legrand makes a commitment
After the "Climate Manifesto" and joining the "Global Alliance for Energy Productivity", in 2017 Legrand reasserted its historical commitment to combating climate change by signing the "French Business Climate Pledge". This commitment reinforces the objective to reduce CO2 emissions that the Group set itself in the context of the Science-Based Targets initiative. Legrand thereby undertakes to reduce the greenhouse gas emissions directly related to its energy consumption by 50% by 2030 (compared to 2019). Concerning its indirect emissions, Legrand is committed to reducing its greenhouse gas emissions by 15% produced by purchased goods and services, transport services, distribution and end-of-life treatment of marketed products.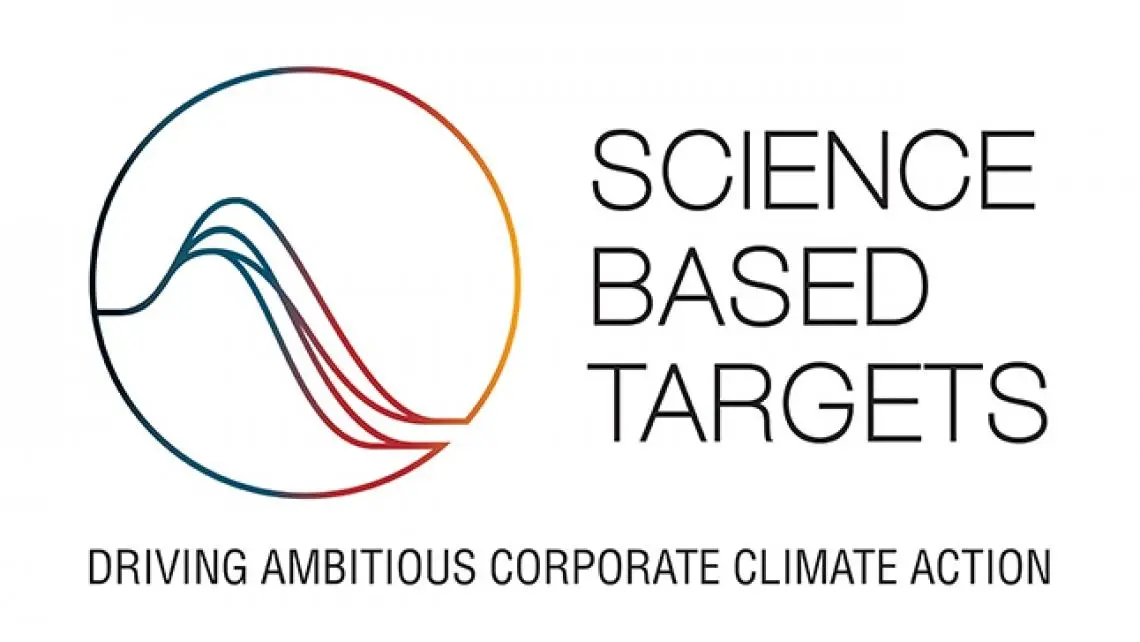 Emission reduction and carbon neutrality
Acutely aware of the climate emergency, Legrand has announced, in July 2020, its determination to speed up its decarbonation trajectory validated for the fist time in 2017 and again in 2021 by the Science-Based Targets initiative.
The Group is now aligning its strategy with the most ambitious target of the Paris Agreement, which aims to limit the global temperature increase to 1.5°C above pre-industrial levels and to achieve carbon neutrality by 2050.
Legrand aims to eliminate its net greenhouse gas emissions by 20501 across all of its activities, for a global warming level limited to 1.5°C. The path towards this carbon neutrality comprises the following intermediate commitments:
Speeding up its emission reduction efforts so as to reach the targets validated by the ScienceBased Targets initiative by 2030. This involves:

A 3% average annual reduction in the energy consumption of its facilities;
Deployment of its energy efficiency solutions across its sites;
Use of renewable energy sources by way of production or purchase of green energy;
Ensuring its automobile fleet evolves towards hybrid or electrical vehicles;
Supporting its supply chain in reducing its CO2 emissions.
In addition to the initiatives stated above, participating in voluntary projects for carbon compensation, in the amount of the residual emissions of its operational activities and employee travel2, to achieve neutrality by 2022 on these scopes, thereby making an immediate short-term contribution to attainment of the global aim in terms of CO2 emission reductions.
Legrand will meanwhile continue developing and deploying offerings designed to help reduce greenhouse gas emissions in residential and commercial buildings, especially via its Eliot program for development of connected devices. Since 2014, the Group has already enabled its customers to avoid 7 million tonnes of CO2 emissions through the use of its solutions, and is targeting 12 million tonnes by the end of 2021.
These ambitious aims, which are founded on a demanding action plan deployed throughout the Group, once more illustrate Legrand's commitment to contribute actively to the energy transition.
1 On scopes 1,2 & 3
2 This target concerns scopes 1 & 2 in total, as well as business travel and day-to-day commutingof staff (part of scope 3), according to the methodology of the GHG protocol.
« We are today setting ourselves a new ambition aimed at achieving carbon neutrality. This reflects our determination to remain a benchmark player in the onset of a low-carbon society, (1) by drastically reducing the Group's carbon footprint, (2) by bringing our supply chain on board with this approach, and (3) by continuing to develop and promote energy efficiency solutions designed to reduce energy consumption in buildings. »
Legrand Chief Executive Officer, july 2020
Our responsibility is to avoid CO2 emissions thanks to our energy efficiency offers
Reduce the energy footprint
Improving living conditions and convenience also involves developing solutions that optimise energy efficiency.
Because buildings account for 36% of energy consumption and 40% of CO2 emissions, reducing the energy consumption of buildings is a major factor in the fight against climate change.
The aim is for each user to reduce its energy bill and its environmental footprint.
Key figures
36 % of the world's energy is consumed by buildings
(Source : International Energy Agency - IEA)
Buildings account for 40% of CO2 emission
(Source : International Energy Agency - IEA)
3,000,000 tonnes of CO2 emissions avoided thanks to the Group's energy-efficient solutions
Goal for 2021
2.9 million tons of CO2 avoided during the year 2021 thanks to the Group's energy-efficient solutions
Developing devices to reduce energy consumption and improve the quality of electricty
Legrand designs solutions to limit electrical power cuts and optimise energy efficiency.
In the home, for example, Legrand solutions range from motion detectors to full home automation systems, enabling the control and programming of lighting, heating and other areas of electricity consumption, thus optimising energy consumption.
In commercial or industrial buildings, the product offer applies to lighting management, office equipment management, security lighting or infrastructure metering and surveillance.
The Group also offers capacitor banks that increase the efficiency of facilities, and network analysers make it possible to measure energy consumption and quality. Legrand is also developing an electric vehicle charging offer.
Energy Efficiency in actions: 2,970,000 tonnes of CO2 emissions avoided in 2020
The energy saved by using Legrand energy efficiency solutions is calculated based on the Group's sales of energy efficiency solutions, the return on investment (ROI), and the cost of electricity. Moreover, the greenhouse gas emissions avoided in each country take into account the carbon content of the local electricity. For each country where Legrand solutions are marketed, the combination of all this data enables us to establish a link between the sales of solutions in the country and the total CO2 emissions produced in a year of use, and therefore of the products sold.
In 2020, the Energy efficiency solutions marketed by Legrand prevented the emission of 2,970,000 tonnes of CO2 worldwide. Every year, Legrand publishes figures showing the energy saved, and therefore the tonnes of CO2 avoided, thanks to the use of its energy efficiency solutions.
User awareness
Above and beyond its product range, Legrand is committed to encouraging improved energy efficiency by estimating the tonnes of CO2 avoided thanks to its solutions. Moreover, for most of its products, the Group supplies environmental information to the whole value chain via PEPs (Product Environmental Profiles).
​