Legrand and the Sustainable Development Goals (SDG)
Integrate the economic, environmental and social components of sustainable development in a balanced way
Following the United Nations Rio +20 conference on sustainable development in 2012, the Secretary General of the United Nations and the Rio +20 declaration called for the definition of universal goals that would integrate the economic, environmental and social components of sustainable development in a balanced way.
17 Sustainable Development Goals 2015-2020 (SDGs) were adopted by the UN General Assembly in September 2015 and came into force on 1st January 2016.
Goals in line with Legrand CSR
The UN's Sustainable Development Goals have a global scope. Legrand integrated them as part of its CSR strategy, demonstrating its desire to address these objectives as well.
​
LEGRAND'S CONTRIBUTION TO THE SUSTAINABLE DEVELOPMENT GOALS (SDGS)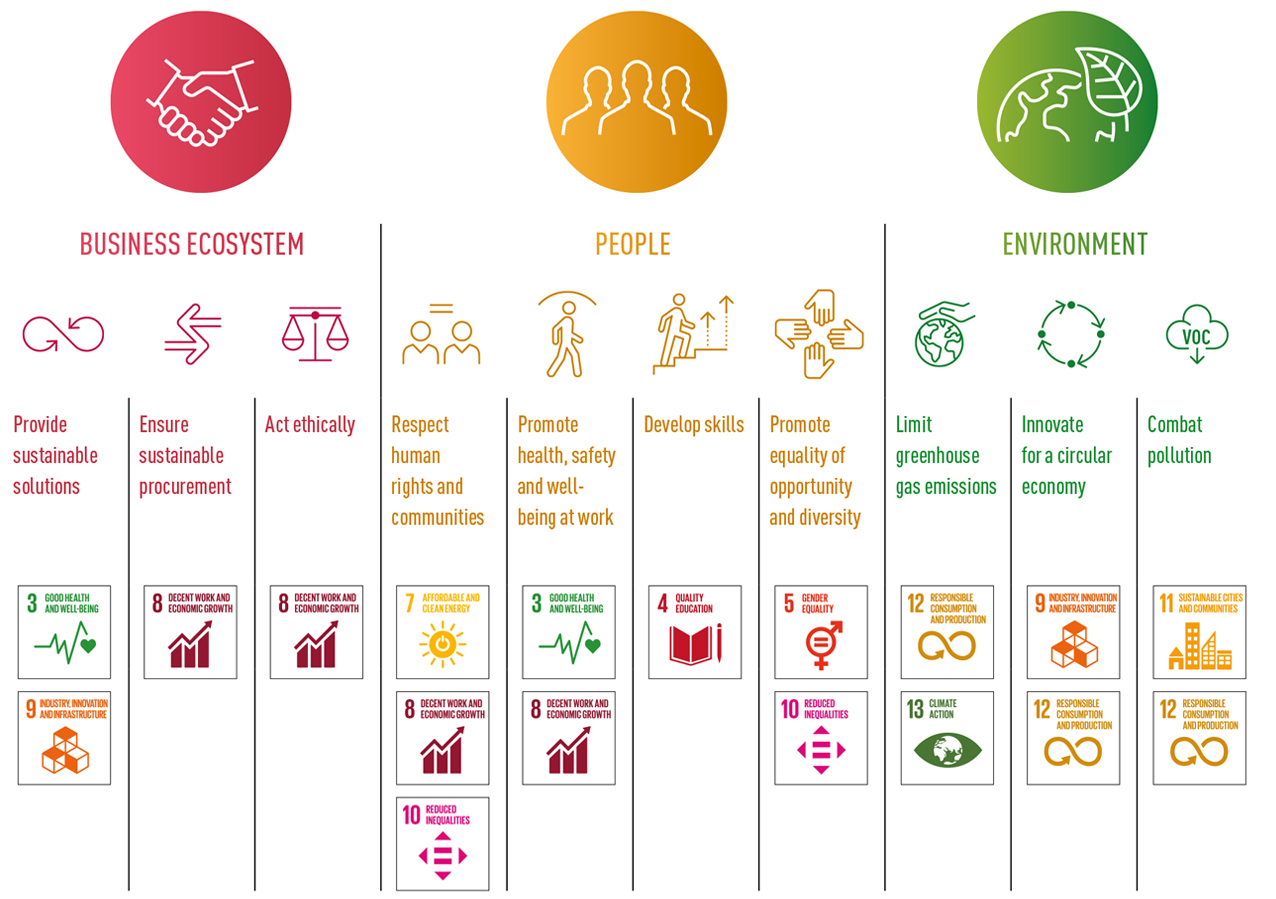 Legrand's CSR actively contributes to 10 out of the 17 Sustainable Development Goals (SDG) defined by the UN.