IMPROVING LIVES
Legrand is the global specialist in electrical and digital building infrastructures, offering high-value-added products and solutions that improve lives by transforming the spaces where people live, work and meet. Operating worldwide, Legrand works to enhance electrical and digital building infrastructures, embracing the shift to digital technologies while contributing to reduced carbon footprints. Legrand solutions are used in residential and non-residential buildings, as well as in datacenters, industrial spaces and infrastructure.
The Group's technological expertise, its leading positions, the scope of its offering, its international presence and the power of its brands combine to make Legrand a global pace-setter. With a presence in close to 90 countries and a workforce of over 36,700, Legrand generated total sales of €6.1 billion in 2020.
A comprehensive range of solutions for buildings
Legrand offers over 300,000 references of products and solutions that are sold worldwide and are easy to use, innovative and sustainable.
These are installed in spaces where people live, from individual and collective housing to hotels and more. In spaces where people work, including datacenters, offices and industrial sites.
And in spaces where people meet, from housing to shops, hospitals, schools, universities and more.
Our catalogs offer more than 100 product categories designed to:
quote
"We are inextricably linked to changes in technology and society, and we're helping to drive the connected building revolution by developing solutions that make spaces simpler, more comfortable, more interactive and more sustainable."
control electrical installations (switches, user interfaces, etc.);
make power available (domestic and industrial power sockets, USB connectors, etc.);
supply power to workstations (mobile or flush-mounted sockets,floor boxes, etc.);
provide a secure, stable and optimized power supply (Uninterruptible Power Supply (UPS), transformers, harmonic filters, etc.);
protect electrical installations (residential or power protection panels, circuit-breakers, etc.);
ensure the flow of electricity through buildings (cable management, busbar trunking, etc.);
secure buildings (intrusion alarms, access controls, technical alarms, smart locks);
welcome and screen visitors (audio and video door-entry systems, doorbells, etc.);
regulate temperature and sunlight (thermostats, shutter controls, etc.);
recharge electric vehicles (kits, sockets and recharging stations, etc.);
provide structured cabling (cabinets and enclosures, patching racks, copper and fiber-optic connectors, etc.);
organize a datacenter's white-space infrastructure (Power Distribution Units (PDU), cabinets and racks, busways, etc.);
command lighting control systems (detectors, lighting control systems, specification-grade architectural lighting for commercial buildings, etc.);
distribute audio and video signals (support systems, video-conferencing solutions, etc.);
ensure that people can move around buildings and exit them safely (emergency lighting, pathway marking solutions);
provide assisted living solutions (personal alarm systems, sockets for easy unplugging, etc.);
measure and control power consumption (smart electrical panels, eco-meters, load-shedding devices, etc.);
remotely control and manage all infrastructure and systems in homes and all kinds of smart buildings.
A global player​

​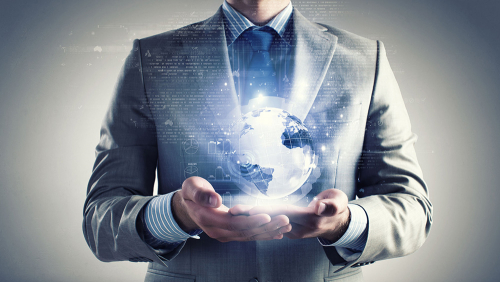 ​
Legrand's beginnings were essentially European, but today it has a global presence. Operating on international markets, Legrand is established in close to 90 countries, and its products are distributed on every continent, in nearly 180 countries.
In addition, Legrand holds leading positions in countries such as France, Italy and the United States, which has been Legrand's No. 1 market since 2015. In 2020, around two-thirds of Group sales came from products that rank first or second in their markets.
Key Figures
€6.1 billion
in total sales in 2020
Multiple markets:
Residential
Datacenters
Non-residential
Industrial & infrastructure
Established in nearly 90 countries
Over 85% of total sales generated by international markets
One mission: Support the building revolution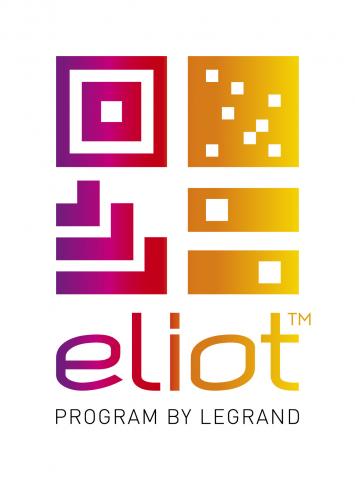 The electrical revolution. The digital revolution. The connected revolution. As a market leader, Legrand supports changes in buildings' electrical and digital infrastructures by offering innovative, connected, interoperable, highly energy-efficient solutions that deliver real benefits for users. Thanks to Eliot, the Group's connected objects program, millions of Legrand customers—both private and professional—enjoy connected experiences every day, at work and at home.
Legrand through history
From its origins as a simple porcelain workshop, Legrand gradually shifted its focus to electrical wiring devices and is now the global specialist in electrical and digital building infrastructures. In over 150 years, Legrand has changed in profound ways—moving from porcelain to electrical components, from wiring devices to infrastructure, and from electrical to digital technology.​
Today our Group is harnessing the same capacity for successful adaptation to support the development of smart buildings. And even the most conventional products, such as power sockets and distribution panels, are becoming interactive.