Dimmer Light Switches
Home
A dimmer light switch is a device that's wired to a light fixture and is used to adjust the level of light in a room. Many homeowners have dimmers installed throughout their living spaces to add ambiance, save money on their electric bills and extend the life of their bulbs. Simple dimmers tend to be controlled manually, although smart control systems are becoming more and more popular. Dimmer switches can be connected to a smart home, giving it the ability to adjust the lights automatically at certain times of the day through the use of special apps.
In simple terms, a basic dimmer light switch works by reducing the amount of electricity flowing through a circuit which, in turn, reduces the brightness of a light. Modern dimmers work by taking the electricity flowing through a light's circuit and rapidly switching it on and off, approximately 120 times per second. Each time this happens, electricity is diverted from the light bulb. When the dimmer is turned down, this cycle takes longer to complete, causing the light to emit a lower level of brightness. When it's turned up, the on/off cycle happens more quickly, causing the light to burn brighter. In the professional lighting industry, changes in light intensity are called "fades". Turning up the light intensity is referred to as a "fade up", while turning down the brightness is called a "fade down".
The Importance of Lighting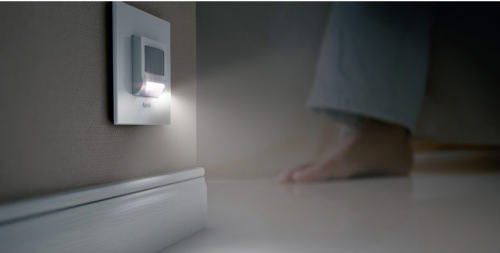 Perhaps one of the most important functions of dimmer light switches is their ability to instantly transform the ambiance of any room in a house. The appropriate level of lighting goes a long way towards creating a relaxed and happy mood. Of course, different activities will require different levels of light. When snuggled up under a blanket to watch a movie, for example, lighting that's too bright can feel harsh and create major distractions (like screen glare), making the experience downright unpleasant. Conversely, when reading, the lights need to be turned up since dim lighting can cause eye strain.
Lighting levels can also be adjusted depending on the time of day. For example, a smart dimmer timer switch can automatically adjust the lighting in a bedroom, allowing a person to wake up slowly as light intensity increases. Conversely, a smart dimmer timer switch can coax a person to sleep by gradually decreasing the level of light until the room is dark. Additionally, some smart dimmers can be set up on night mode. With a motion sensor dimmer switch, when a person gets up during the night, lights can be set to automatically turn on as they move about the house, but at a lower setting (20% of their maximum brightness, for example). This helps to avoid the unpleasant experience of having to squint until the eyes adjust to the brightness of the room.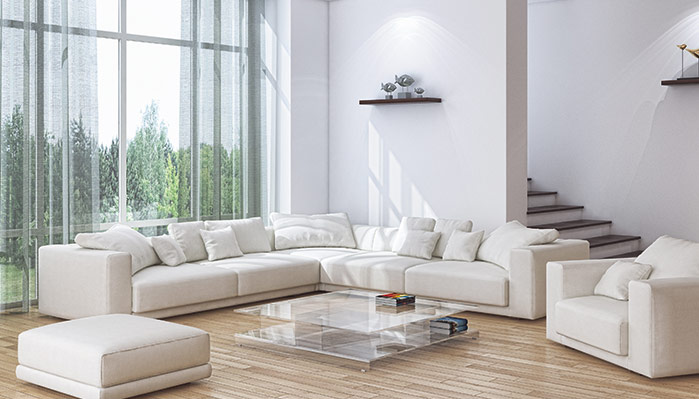 In addition to dimmers offering options for adjusting lighting to the activity in a room or the time of day, lighting can also be adjusted depending on the room itself. Living rooms have different lighting requirements than kitchens, for example. Lights are typically on in the kitchen more than any other room in the house, and kitchen lighting needs are among the most specific. For that reason, a double dimmer switch is often a good idea as it allows for the control of two lights in one switch, and its compact design saves space. Bright, under-cabinet task lighting is useful for food preparation but when dimmed, it makes for great ambiance and can nicely highlight a tile backsplash, for example. If there's a table in the kitchen, a dimmable overhead fixture can be dimmed for ambiance during meals and turned up when it's time for the kids to do their homework. In the dining room, a combination of ambient and accent lighting can help create "layers of light" to provide the type of dining experience desired. Bathrooms also have very specific lighting needs, and a double dimmer switch is also a good idea here. Bathrooms have transformed over time to become spaces that serve as comfortable spa retreats. Properly designed lighting can convey an air of rest and relaxation by incorporating layers of light that illuminate work areas like the vanity and shower and can cast a warm glow over the rest of the room. Dimmable switches are extremely useful in these spaces, as it's always more pleasant to get ready for the day in soft, flattering light as opposed to harsh, unattractive lighting.
How do dimmer lights work?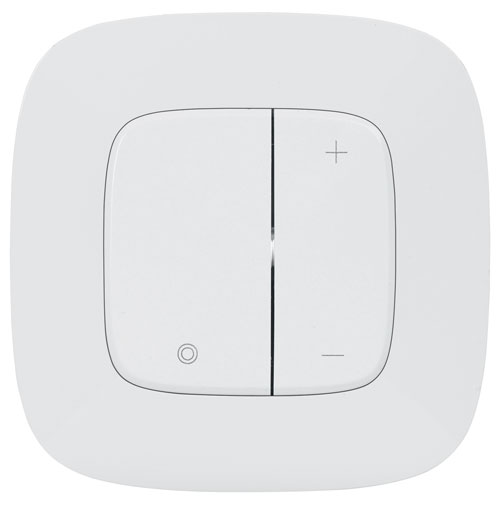 Modern dimmer switches are designed to work with various types of light bulbs, but there are a few things to be aware of. Dimmable light bulbs will work with a non-dimmer switch, but non-dimmable light bulbs won't work with a dimmer switch. All incandescent and halogen light bulbs are dimmable, but not all CFLs are (the package will indicate if it is). Furthermore, the CFL will sometimes only dim to a certain intensity (approximately 10-40% of full output) before cutting out completely. And for a CFL to work well, the dimmer switch must also be rated for CFLs. The bottom line is a CFL bulb is not always the best choice to use with a dimmable light switch, but these bulbs are gradually being phased out anyway, so it becomes less and less of an issue as time goes on. Similar to CFLs, not all LEDs are dimmable, and LEDs cannot be dimmed using a standard dimmer switch. Since LEDs use only a small fraction of an incandescent's normal wattage, a dimmer switch may not register the load. This means that the light may have no perceivable dimming, it may flicker or it may turn off completely. To avoid these situations, choose an LED-compatible dimmer switch.
There are numerous types of dimmer switches. Here are a few of the most common:
A rotary dimmer is the most basic dimmer switch and has a dial on its face that controls the brightness of a light. It generally turns from left to right and is at its lowest when turned to the far left and at its highest when turned to the far right. Most rotary dimmers can be turned off and on by pushing them in. Others turn all the way to the left until they click. These light switches were popular in the 70s and 80s, though they can still be found today. Slide dimmers work the same as rotary dimmers, except they're controlled with a sliding bar instead of a dial.
Digital dimmers use digital (instead of analog) technology to control lights more efficiently and are activated by simply tapping on the switch. Digital dimmers feature a rocker or toggle switch to adjust the brightness of the light. Some models also offer convenient features like 'fade out' which gradually turns the light off so a person can see as they leave the room. Others act as a motion sensor dimmer switch that turns the lights up when a person enters the room and turns them down once the sensors no longer detect movement.
A smart dimmer switch is operated using a compatible app or with voice command through a smart speaker. These dimmers can also be operated manually if the internet signal becomes temporarily unavailable. Smart dimmers offer the utmost in ambiance, convenience, energy savings and security by allowing the creation of time-based schedules for controlling lights. A smart dimmer switch can provide convenience to virtually every room of the home, especially living rooms, hallways and bedrooms.
A remote dimmer switch operates through the use of a remote control. It provides the convenience of being able to control light intensity without the need to walk over to the switch. Think of a remote dimmer switch as an intermediate step between traditional dimmers and smart dimmers that are voice controlled or controlled via a smartphone.

A dimmer light switch is a device that's wired to a light fixture and is used to adjust the level of light in a room, adding ambiance, saving on energy costs and extending the life of light bulbs. There are numerous types of dimmer switches. They range from basic dimmers that are controlled manually to smart dimmer switches integrated into a smart home, having the ability to adjust the lighting automatically at certain times of the day through the use of timers or smart controls. The sky is the limit with smart technology that's linked to smartphones, tablets or desktop computers, and virtually unlimited combinations can be configured for creating the perfect combination of ambiance, energy savings and safety. It's up to the homeowner to decide exactly how they want to leverage this technology.