How Kids Can Use Light Switches Safely
Nowadays, electrical appliances form a significant part of our lives. You will find various electrical products scattered around the house, including power outlets, extension leads, cables, and phone charges. With the increasing electrical and lighting needs, you will also find light switches in and out of your home.
Most rooms in your house have wall switches for controlling electrical outlets and lighting fixtures. Your pendant lights, lamps, recessed fixtures, and chandeliers will turn on or off when you flip a switch connected to the power source. Builders often mount the light switches on walls near doorways or at strategic locations for convenience. Despite playing a similar role, they have diverse operating styles from toggle and rocker to push-button..
Because children are curious and exploratory, it is important that they can use switches safely around the house.
Furthermore, we will see that the switches can play a real reassuring role for children, especially thanks to the programmable switches, and switches with a light..
Electrical Safety Tips for Kids
The Ideal Height for Light Switches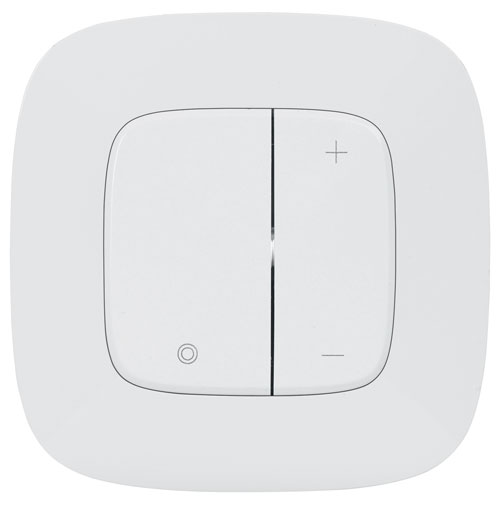 While there is no specific ideal light switch height, you should consider the users' accessibility and heights. Some cities have electrical codes that recommend a specific minimum height. For instance, builders generally install light switches between 15 and 48 inches above the ground for easy access at seating position. However, light switches over countertops require consideration of the cabinetry and other obstructions on the walls. As a thumb rule, the switches' height should be high to ensure they are out of reach for kids. While the standard height is 48 inches, you need to make special adjustments for furnace disconnect switches and hot tubs or whirlpools. Switches for furnaces vary depending on the layout of the furnace. However, experts recommend a higher positioning of 52 inches from the ground. Any timer switch connected to your hot tub also has unique requirements. The switch location should be at least five feet away to ensure your kids do not reach it while standing in water. It should also be at the height of 52 inches to prevent kids from operating the tub.
The standard 48 inches height works for adults and teens above 12 years. However, it would help if you made adjustments for light switch installations in kids' bedrooms and playrooms. For instance, the bedside light switch height should be convenient and accessible without too much bending or stretching. That way, your kid can turn it off at bedtime without getting out of bed and switch it on at night. Kids' light switch should be at arm's reach to avoid pulling a muscle or falling on to furniture in the dark trying to reach a switch.
How Kids Can Use Light Switches Safely at Home
Light switches perform a crucial role in lighting your home; they are only hazardous when misused. Children can use switches safely if you guide them on the types of switches and how to operate them.
To allow your children to access the light switches in a safe and convenient way for them, a few accessories can be added to your switches to make your children's lives easier.
In addition to the accessories, we will also talk about the light switches themselves, which can be real companions for the children, thanks to certain features, such as the programmer or switches with a locator light.
If your light switches are within reach of children, it is impractical and expensive to move them. However, you can install the following protection systems to childproof your light switches.
Light Swtiches Accessories for children
Child Safety Light Switch Guard
A light switch guard has a top and bottom opening for operating the switch. However, little fingers will not reach far enough to toggle the switch. Child light switch guards are available in various sizes, and you can easily screw them into standard light switches or use adhesive tapes. Besides, most child proof light switch guards are from clear and durable acrylics that easily blend with your house décor.
If your kids love playing with switches, a locking toggle light switch will solve the problem. Light switch lock covers have a plastic shield covering the switch on sockets, preventing turning the switches on or off. Most models have two holes that allow you to switch on or off the switch by poking them with a wooden dabber. If you are using a toggle switch lock guard, you can fit it over a switch plate cover to create a lock plate.
Light Switch Extender
Thanks to the switch extension, your child will be completely independent as to whether he wants to light or switch off a room. Attached to a toggle switch, this accessory will allow your child to light (or turn off) a room, even if he is not able to reach the switch with his hands: by pulling on the extension the toggle switch will be activated in the on or off position.
Light Switches that reassure
Programmable Light Switches
With a programmable light switch, you can control the light circuits from any device. For instance, you can program the light switch timer to turn on lights at a specific time with specific light intensity. A programmable light timer switch is perfect for kids' rooms since you can program the lights to turn off after bedtime if they cannot reach the light switch.
Light switches with a locator light
Light switch with a locator light: a light switch, but better! Thanks to its indicator light, the switch remains visible day and night. A real advantage for the comfort of your child (and yours). You'll no longer have to fumble for your switch when a room is dark, so you'll be less likely to drop something.
Combining safety and convenience, switches with indicator lights will be the perfect ally for your child's safety.
Modern Designs of Light Switches
Modern light switches increase convenience in controlling lights while improving safety in your home. The most popular modern designs are smart switches with decorative light switch covers or child proof electrical outlet covers.
Smart Switches
While smart switches are for smart home lighting setups, they can help control your light switches. You can hook up your switches to an electronic device like a smartphone or tablet for remote control. From your device, you can switch on lights in specific rooms or turn them off remotely. You can also schedule a timer for the lights to turn on or off at a pre-determined time automatically. This feature can be brilliant for security lights and kids' room for switching off automatically after bedtime. Besides, since you can control lights remotely, you can switch them off if a kid accidentally turns it on and vice versa. Unfortunately, most smart switches only manage the on and off function; you cannot dim the lights or adjust the colors. Besides, you cannot install a smart switch in an old house since it requires a neutral cable to function. If you want the best results with smart switches, you can upgrade your home with smart bulbs or smart lighting solutions.
Light Switches Customization Options
The most effective light switch protection is installing a childproof light switch cover plate to conceal the switch or electrical outlet. Light switch covers come in standard, preferred, or large sizes. Standard sizes are perfect for new constructions. If removing the old cover plates reveals stains, you can use a preferred or oversized cover to avoid repainting or patching the wall.
Light switches are not just about turning lights on and off in your house. Designer light switches can act as decorative elements in a room, especially if they have colorful designs. Traditionally, light switches are white, and when unattended, they leave stains on the walls, making them look like a sore thumb. However, you can customize your light switches using unique materials, wall plates, and attractive switch covers. You can also add decorative designs to childproof electrical covers.
Living with a toddler often presents a unique set of safety concerns. Their curiosity often lands them in trouble, but the outcome can become catastrophic when it involves electricity. The above electrical safety rules for kids and guidelines on the best practices when using light switches can protect your children. You do not have to tuck away all the wires and cover the light switches. Teaching your kids the light switches' function and how to use them responsibly will yield better results than forbidding them from touching the switches. Besides, they will understand the importance of safety around the electrical appliance as they grow up and have a sense of responsibility.