Once a pretty straightforward decision, light switches have evolved into a major home improvement category and feature a wide variety of designs and functionalities. However, their basic function remains the same: they work by opening and closing an electrical current running from a building or a home's electrical panel. A simple switch is used to control electric lights and other electrical devices and appliances that are either hardwired or plugged into an electrical outlet. When the toggle lever is switched to the ON position, it completes a circuit, allowing electricity to flow from the switch to the light fixture. When the toggle lever is switched to the OFF position, it breaks this circuit which, in turn, interrupts the flow of electricity and shuts the light off.
In the United States, current electrical codes require that ON be designated by the up position and OFF be designated by the down position in order to prevent gravity from accidentally completing the circuit. It was presumably designed this way as a built-in failsafe: physical effort is required to complete (i.e., "turn on") the circuit by overcoming gravity in order to flip the switch to the up position. Interestingly, this is not necessarily the case in other countries. For example, in the UK, Ireland, Australia and New Zealand, it's the opposite; down means ON and up means OFF. Furthermore, in some countries prone to earthquakes (like Japan), switches tend to be oriented sideways to prevent them from being turned on or off by falling objects.
Basic Switches
There are several types of basic switches, two of which are the single pole switch and the double pole switch. But before getting into specifics, it's important to understand what a pole is. The pole of a switch refers to the number of separate circuits that a switch can control. Single pole switches control one circuit and double pole circuits control two circuits.
Single pole switches are the simplest and perhaps the most common among the various types of light switches. In fact, most switches in a typical home tend to be single pole. They control one light fixture (or one electrical outlet) from a single location and are perfect for smaller rooms that don't require many light sources. Single pole light switches have two brass terminal screws and a toggle labeled ON and OFF. Most also have a grounding screw that connects to the circuit's ground wire. One terminal connects to the incoming power source wire while the other serves as the outgoing hot wire that connects to the fixture. A double light switch is a type of single pole switch that has two switches for controlling two light fixtures from a single location.
Double pole switches, on the other hand, are much more common in industrial settings and factories. However, they can also be used as a safety shut-off for a residential appliance with a heavy load, such as a refrigerator or in a wet room—one with a hot tub, for example.
A 3-way switch controls a single light fixture, device or appliance from two separate locations. Common uses for 3-way switches include light switches at the bottom and top of a flight of stairs or two light switches controlling one light fixture from opposite ends of a hallway or a large room.
A 4-way switch, as one might guess, uses a set of two 3-way switches to control lighting from more than two locations. This configuration is often necessary for open-plan homes where a central bank of light fixtures is controlled from more than two locations.
Special Switches
There are numerous types of special switches. Here are a few of the most common:
A timer light switch is used to manage lighting both inside and outside the home and offers convenience, energy savings and home security. Outdoor timer switches are a great choice for security lighting, holiday lighting and landscaping lighting, as they can be set to automatically turn on at night and turn off during the day. There are two types of timer switches. Mechanical timer switches are economical and easy to use. The dial is simply turned to the desired run time, and when it runs out, it breaks the circuit and turns off the light. Digital or programmable light timer switches provide various programming options, for example, to randomly set lights to turn on and off at different times, giving the illusion of someone being home when no one is. A dimmer timer switch can dim the lights at a pre-determined time each day or can be set up on a varied weekly schedule.
An automatic light switch, also called a motion sensor light switch, is a type of switch that turns on as a person approaches an obstacle such as a flight of stairs. It's also used for rooms where it's not practical to flip a switch, for example when walking into a laundry room with an armful of clothing or walking into a house with an armful of groceries.
Another type of automatic switch is an occupancy switch. It saves money by automatically turning the lights on when someone enters a room and turning them off when they leave. Automatic switches have either active or passive sensors. Active sensors send sound waves into a room and wait for the signal to return, much like a bat uses echolocation to "see" at night, while passive sensors detect infrared body heat from humans and animals and convert it into an electrical current that activates the switch. Unlike active sensors, passive sensors cannot detect the presence of people or animals through furniture or around objects. Regardless of type, automatic switches provide outdoor safety by illuminating the yard as someone drives up or illuminating the front door when someone approaches it.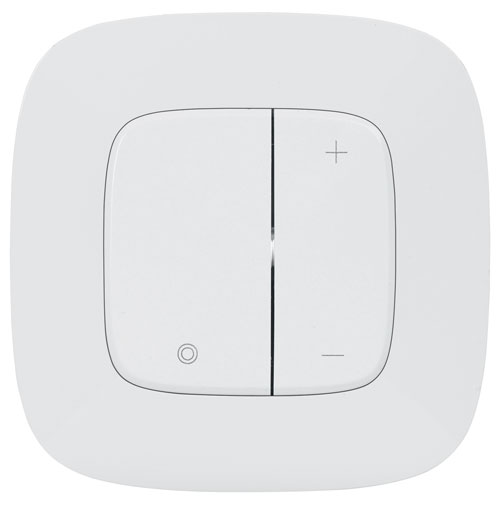 A dimmer light switch is a device that's wired to a light fixture and is used used to adjust the level of light in a room. Dimmers add ambiance, save money on electric bills and extend the life of light bulbs. Simple dimmers are controlled manually via a switch on the wall, but smart control systems are becoming more and more popular. Smart dimmer switches can be connected to a smart home system, giving a homeowner the ability to adjust their lights automatically at certain times of the day through the use of special apps or voice control devices.
Illuminated switches have locator lights which allow the switch to be seen in the dark. They contain an internal circuit that provides just enough electricity to light up the rocker, and this circuit becomes active only when the switch is in the off position. A pilot light switch works in the opposite way, lighting up when the switch is in the ON position, to signal when a light that's out of sight of the switch (e.g., an outdoor, basement or closet light) has been left on.
A shutter light switch controls the opening and closing of outdoor shutters or indoor curtains and blinds, which can help save on energy costs by offering better temperature control. Shutters and heavy curtains also offer increased security, privacy and can help reduce noise from a busy road or noisy neighbors.
A controlled mechanical ventilation switch is part of a home's ventilation system and pulls the air from inside the home to the exterior via wall return grills located throughout the home. Proper ventilation ensures good indoor air quality and helps prevent moisture and mold.
Light switches of the future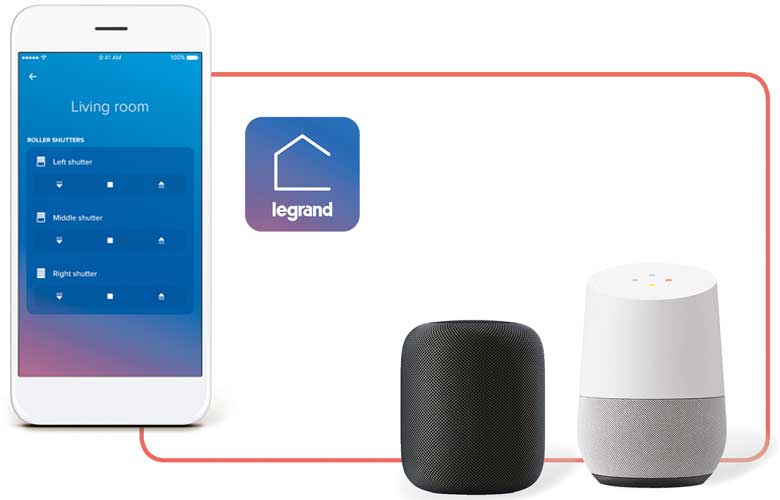 The humble light switch is destined to go through significant changes as smart technology takes center stage in home design and home improvement. In the past, walking into a room and flipping on a light switch were synonymous. But the switches of tomorrow will enable homes to anticipate people's habits and automatically adjust to them. Smart light switches allow lighting to be controlled via a smartphone app, and voice control allows lights to be turned by uttering a simple command. Geofencing technology can turn the lights on and off whenever a home's pre-set perimeter is crossed. Smart light switches are a convenient way to provide home safety and security. In addition to the convenience and security of controlling lights remotely, smart light switches offer increased energy savings and eco-friendliness.
A touch light switch (also called a tactile light switch) is another relatively new development in the world of light switches. It's a type of smart light switch that works through capacitance, a property of the human body which allows it to collect and hold an electrical charge. When a surface is touched, that charge is transferred from the body to the switch. The touch light switch detects this change and responds to the appropriate command. (Think of the touch screen on a smartphone.)
Once a simple and straightforward process, designing a home's lighting system has become a more complex process involving many decisions. However, the pay-off lies in the many conveniences a well-designed lighting system provides. Numerous options now exist for customizing smart switches and blending them perfectly into a home's design and a family's lifestyle. And given the convenience a smart light switch provides, options for smart lighting will only increase over time. The sky's the limit and it'll be exciting to see where things go from here!