When you hear of outdoor light switch, the first thing that will run through your mind is, how is that possible? There is the fear of the switches getting waterlogged and installing them to prevent this issue. The thing is, all light switches, whether outdoor or indoor, are installed pretty much the same. The difference comes in where you have to ensure that the outdoor light switch is waterproof.
To ensure you get the most out of any light fixtures, you need a switch to it. Without a switch, it will either stay on and be a hazard or dysfunctional. The switch joins the light to the home circuit; that is the main reason any home with an appliance will need a switch.
Just because it is an outdoor light switch doesn't mean you cannot make it look stylish while staying functional at the same time. There are so many light switch ideas you are bound to be spoilt for choice. If you are looking for a light switch for your outdoors, these couple of ideas should come in handy for you.
Programmed Lighting
If you like travelling or usually get home late, you would want your house to stay illuminated at night. It gives you an extra layer of security. You can get an outdoor light timer switch to help you get the lights on even when you are in the house. Outdoor timer switches come in handy for most people since all you need to do set it to turn on and off at a particular time. This form of programmed lighting is also made possible by having an outdoor dimmer switch or an outdoor timer switch for the light regulation.
You can change these settings whenever you wish. A programmed light switch can also work well with any smart appliances in the house. When installing these, ensure you ask if they can be synced with any other smart appliances in the house, like the automatic window blinds. It will come in handy for you since you can operate everything with one app. It feels good to come home to a well it as you will not have to worry about anyone lurking in the darkness waiting for you. They go on and off at the set time, and this also saves you the hassle of needing to wake up early to turn off the lights.
Automatic Lights
If you would like your lights to alert you of any movement outside, then you can use this type of lighting in the home—the known lights in this category as the motion sensor lights. When you install them, you also need to ensure that you add a motion sensor switch. The outdoor motion sensor switch is the most commonly installed in the home today.
Light Switch With Locator Light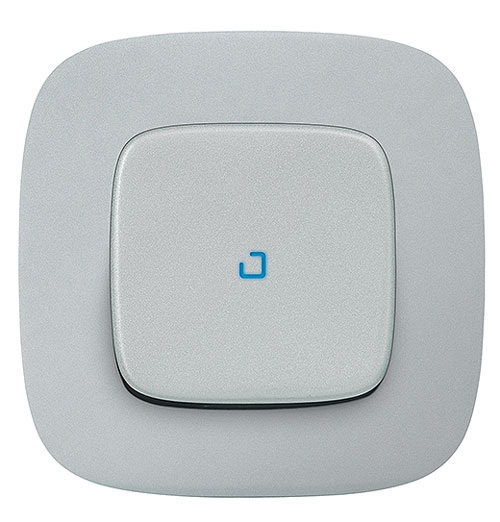 We all know how annoying it can be to wake up in the middle of the night and have to touch an entire wall to find a light switch. Light switch with locator light comes with a small light above the switch that makes it possible for you to see the switch even in darkness. Such switches come in handy, especially if you need to use the light switch and it is very late. They can also be used on an outdoor switch as well since they work just fine. The only thing you need to ensure is that they do not come not close contact with water just like you would for other light switches.
Nothing beats the feeling of being able to switch your light switch in the darkness. You do not have to go around the wall fumbling on wherever you think the light switch might be. With illuminated light switches, the lights have a dim light that you can quickly locate in the darkness. Some switches come with a flickering light, while others have a steady but dim light. Either way, these lights will come in handy for you. They work exceptionally well for you if the light switch is outside as you can get to see them without a worry. You can also get the switch that will illuminate the switch's position when the light is off. Your choice of a switch at this point will depend on your preference. Take your time and select what will work for you.
Why Choose a Waterproof Light Switch
Having a light switch outside your home can be a good idea, but it can pose a danger to you and other users. Since the lights will be in the way of wind and water, you might get electrocuted. Outdoor waterproof light switch are the way to go for you. When using, you do not have to worry about moisture getting in because that is not likely to happen. However, it would be best if you were careful not to handle these with wet hands.
Installing a waterproof light switch might not be as easy as people make it to be. As such, it is recommended that you get a professional to do it for you. If you have no idea where to start from or what needs to be done, then do not take the risk of doing it yourself. The wrongful connection can be hazardous and even lead to fires in the home. It would help if you got everything right. If your light switch will be on the porch, then you do not need to waterproof it but ensure you do so if it will be in the way of rain and moisture. It is also essential for you to remember that you cannot handle the light switch with wet hands because it has been illuminated. All light switches should be treated with care as they can cause electrocution when you are not careful.
Perks of Having a Remote-Controlled Light Switch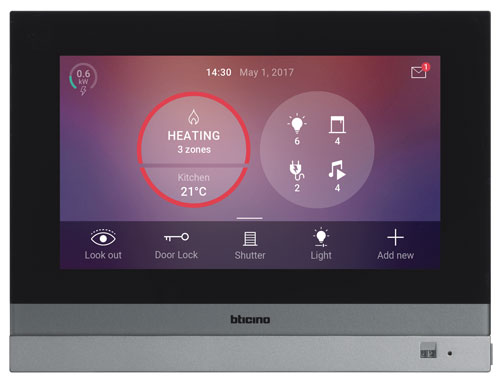 As more people are moving towards smart homes, smart switches are gradually becoming common in most houses. Besides being smart technology, there are many other perks of a remote-controlled light switch in the home. Here are a couple of perks:
They are convenient: you can operate a bulb even if you are not close to it. It comes in handy when you are a distance
Can be synced to other appliances: light can be synced to the other smart appliances n the home. You get to incorporate all the smart features in your home in one system.
For these reasons, many more people are adapting remote control switches. They come in handy, especially for outdoor switches, since you can use the light switch when you distance from the house as you get back at night or even switch on the lights when you are in the house with our needing to step out. Smart lights are the way to go, especially if you have a futuristic design for your home. The only deal with them is you might need a professional to help you with the installation. Doing this ensures that everything is n sync and you have all you need to operate it. However, as time goes by, these smart features are being made easy to install, and you can do it yourself.
Even though we do not see it, light switches play a significant role in our houses' functionality. Being able to use them safely would be an added advantage for us. For this reason, we must be keen on the types of switches we use in the home. It is also vital to ensure that the light switches are placed away from children's reach and ensure that young children cannot get to the light.
The only way you can be sure that you have quality switches is to serve the purpose they are meant for. Get switches that are not only aesthetically pleasing but are functional as well. Check the material used to make the switches to ensure that it is good quality and can be used for a long time. Get your switches from credible manufacturers and have a professional install them for you. It will ensure that the lights serve you for a long time.